Product News
Hi, Want A Race?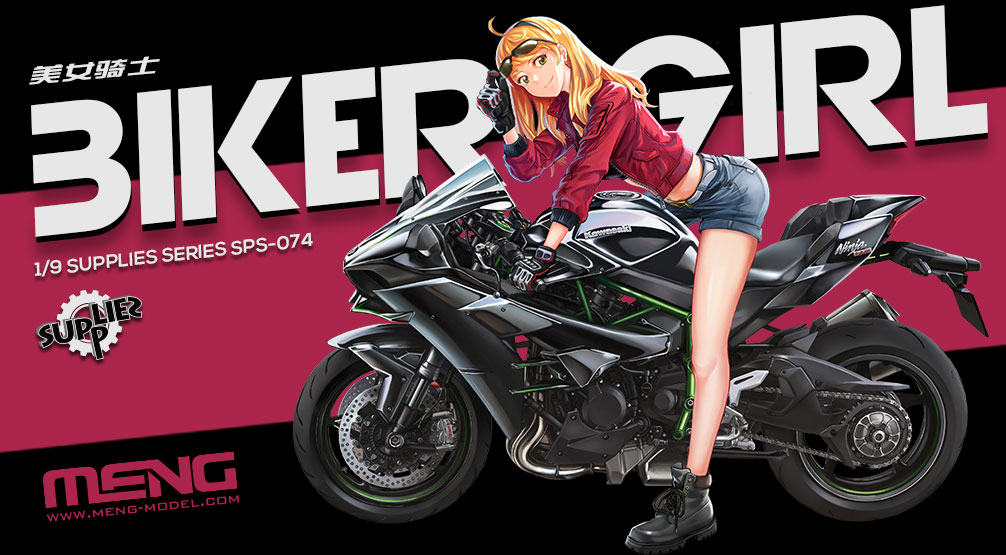 What can be more attractive than a large-displacement motorcycle? Maybe a young and amazing biker girl is the answer. This latest MENG 1/9 SPS-074 Biker Girl resin figure is a perfect match for the MENG Kawasaki Ninja H2™ and Kawasaki Ninja H2™R motorcycle kits.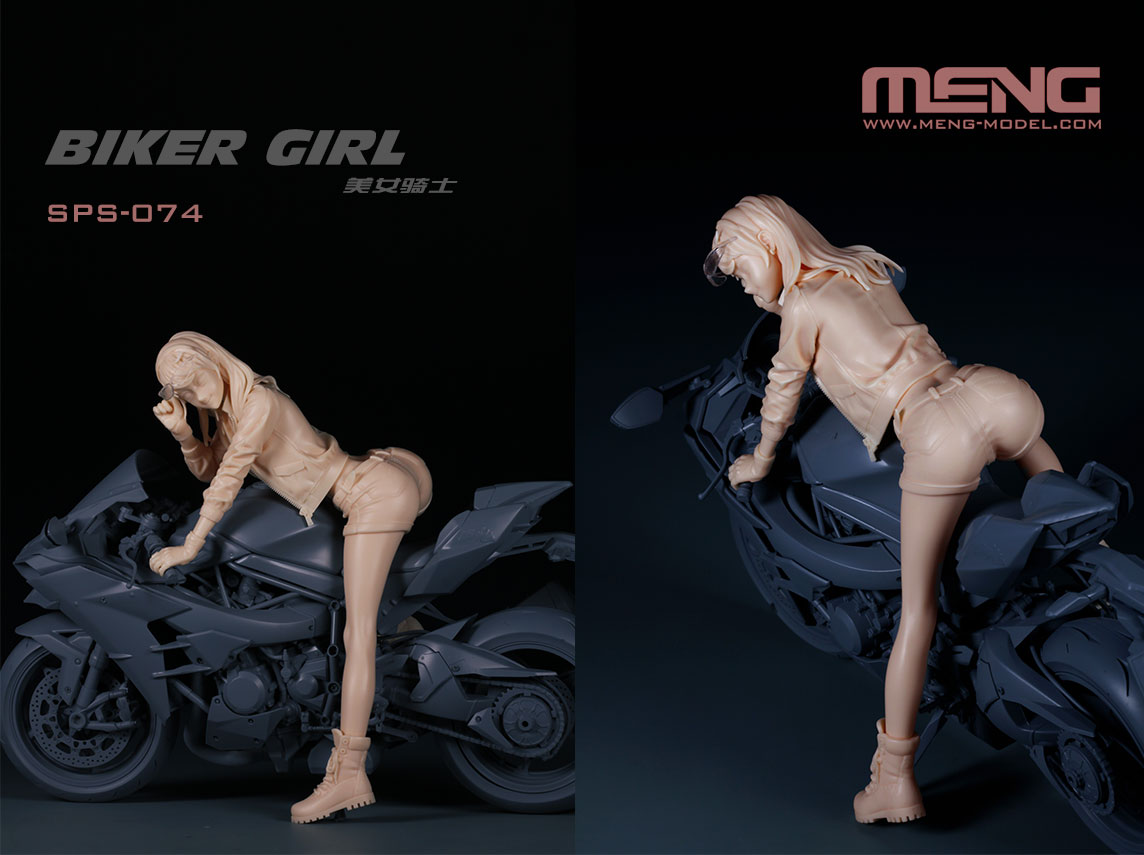 The figure's body and posture are beautiful and sexy.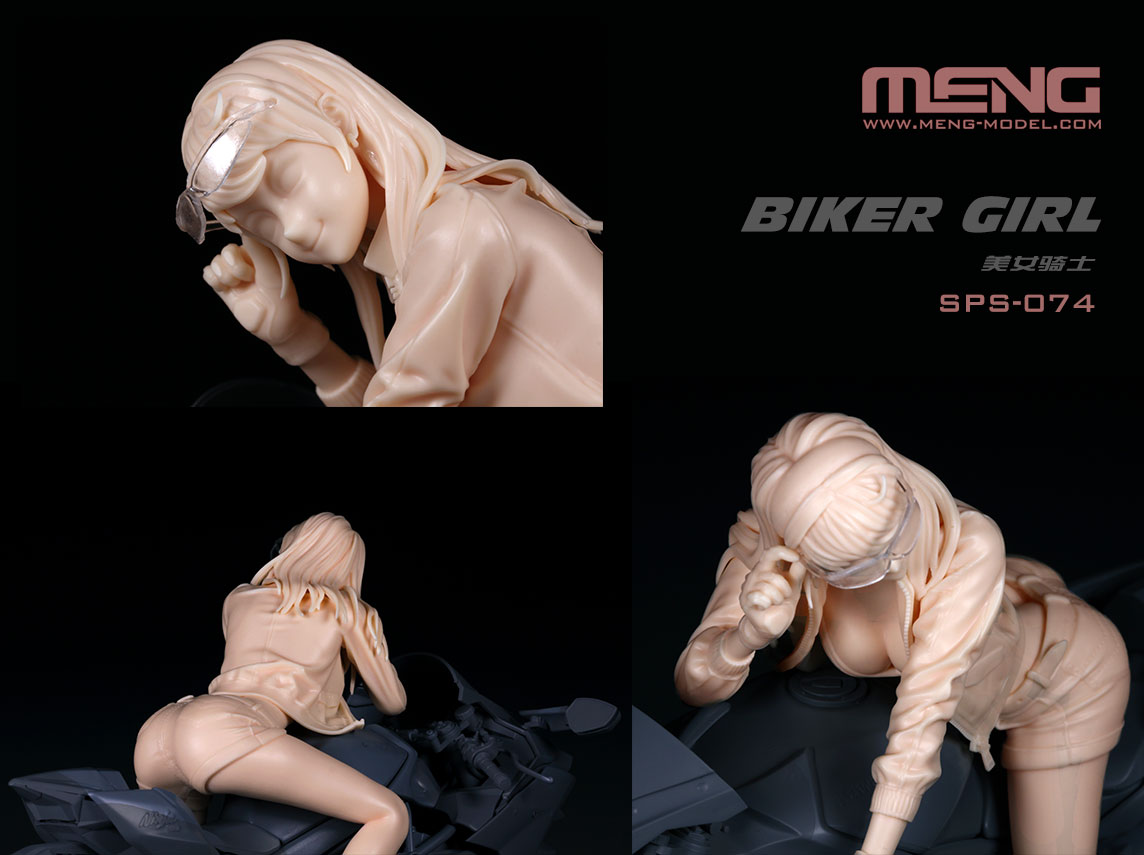 The clothing pleats and hair look natural and realistic.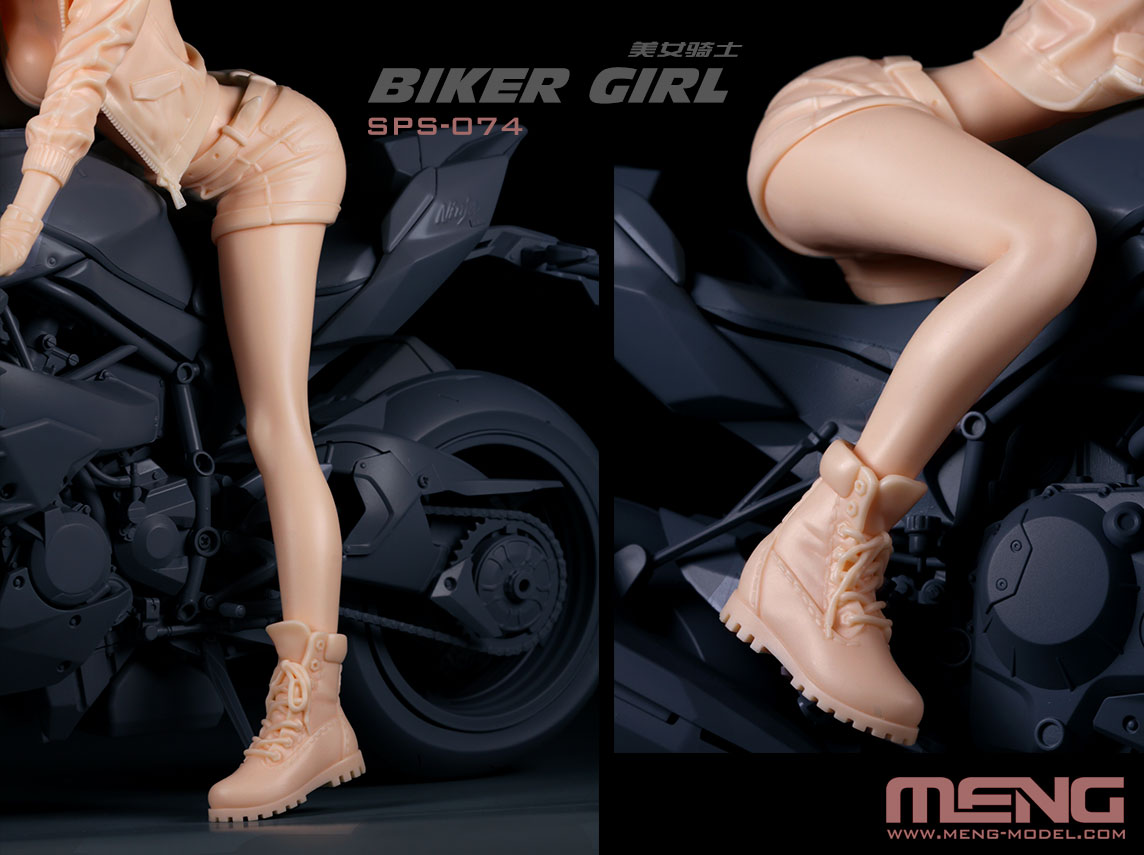 Accessories like gloves and boots have clear and sharp details.

This resin figure is carved by a professional sculptor. The figure replicates a tall and slim biker girl with vivid expressions and rich clothing textures. The assembled figure is about 162mm high and fits well with the MENG Kawasaki Ninja kits. Don't hesitate and get this beautiful biker girl kit for your collection.