Product News
Red Baron's Classic Triplane Debuts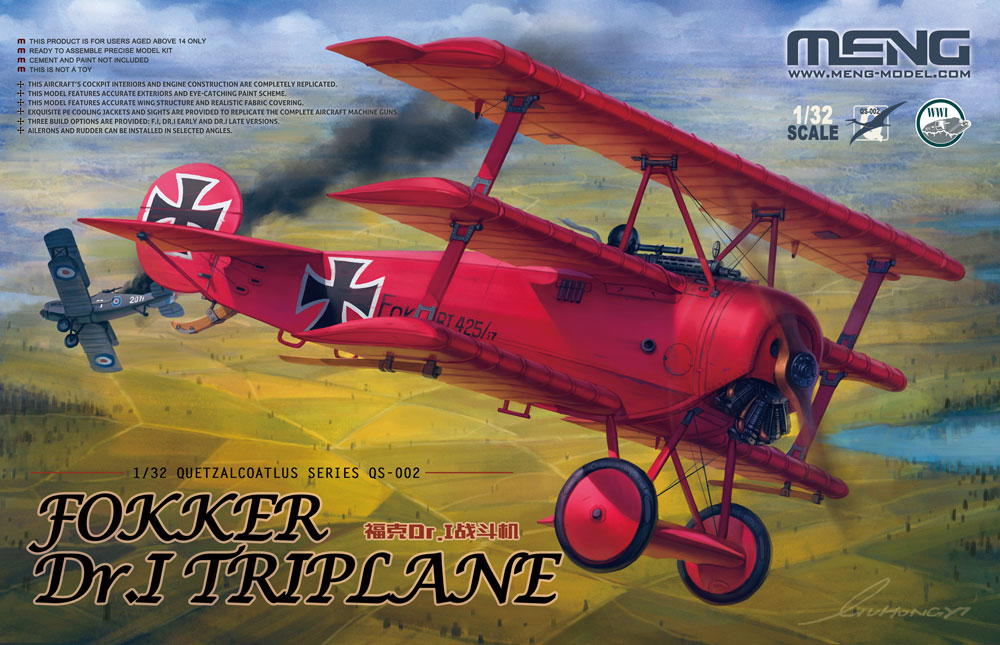 In autumn 1917, machine guns, barbed wires and shell craters were all over the quiet and wet Western Europe. Accompanied by death and rats, a soldier who curled up in the muddy trenches looked into the sky. That's the only pure place he could watch. But even in the sky, there was a dominator. From time to time, the specially shaped German triplanes appeared and dogfighted with British and French planes. Among those German triplanes, one red aircraft stood out in the blue sky. By flying excellent maneuvers, this red triplane could always defeat those British and French aircraft which tried to shoot it down. The red triplane was the dominator of the sky, and its pilot called "Red Baron".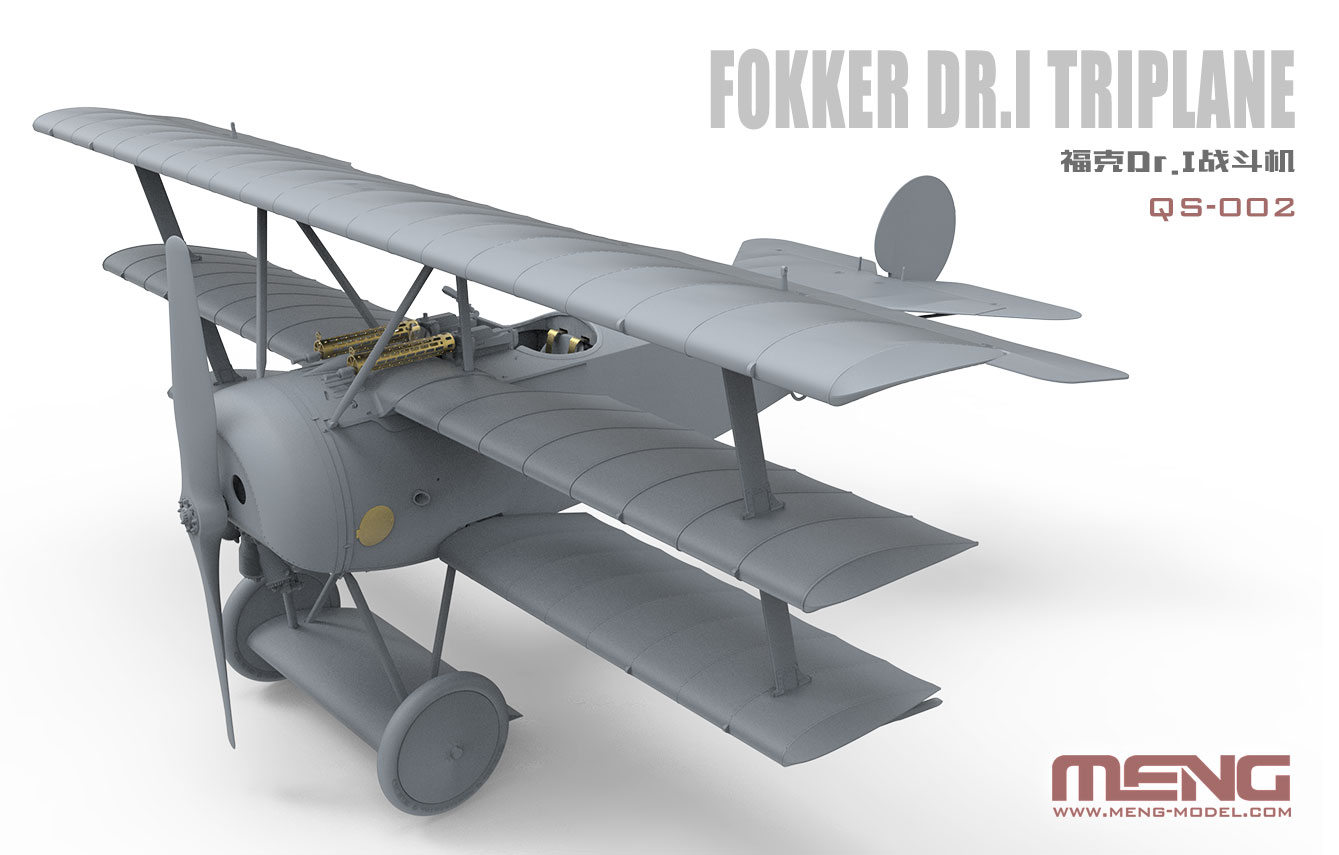 The red triplane flown by Manfred von Richthofen, the "Red Baron", was a Fokker Dr.I triplane produced by the Fokker company in 1917. Its three wings were arranged in order from top to bottom with the wing areas reduced sequentially. In this way, the triplane could get more lift than biplanes and monoplanes and wouldn't suffer too much drag. Most metal bracing wires were hidden inside the aircraft to further reduce the drag. Two MG08 air-cooled machine guns with synchronization gear were installed in front of the cockpit. Its firepower was far better than the British triplanes.
We know that you have been waiting for a carefully studied large scale Fokker Dr.I model kit with precise details for a long time. Now your wishes come true as the latest MENG QS-002 Fokker Dr.I Triplane model kit will be available soon. This 1/32 scale model kit features accurate exteriors, wing structure and realistic fabric covering. This aircraft's cockpit interiors and engine construction are completely replicated. Exquisite PE cooling jackets and sights are provided to replicate the complete aircraft machine guns. The eye-catching "Red Baron" paint scheme is included. The finished model will be 180.44mm long and 225mm wide. It shows the classic shape and colorful appearance of this classic fighter aircraft. It can become the brightest star in your collection.