Product News
The Panther Strikes Again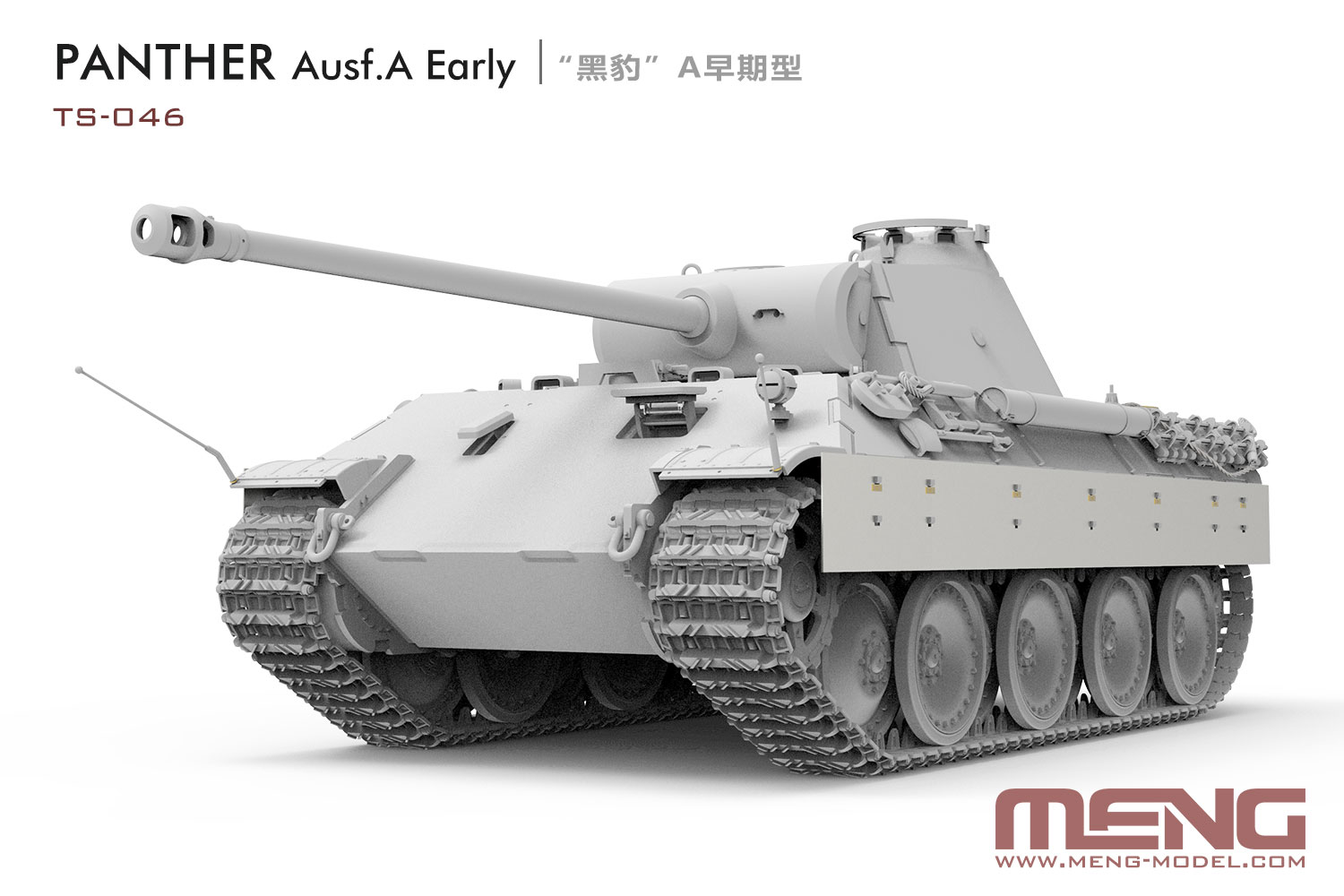 The Panther is a German medium tank masterpiece deployed in World War II. However, the battlefield performance of the highly anticipated Panther Ausf.D was not always satisfactory. Continuous improvement accompanied the Panther's whole life cycle. The Panther Ausf.A has been known by most people as a sign of the maturity of the Pather series tanks. The early version of the Panther Ausf.A kept some features from the Panther Ausf.D.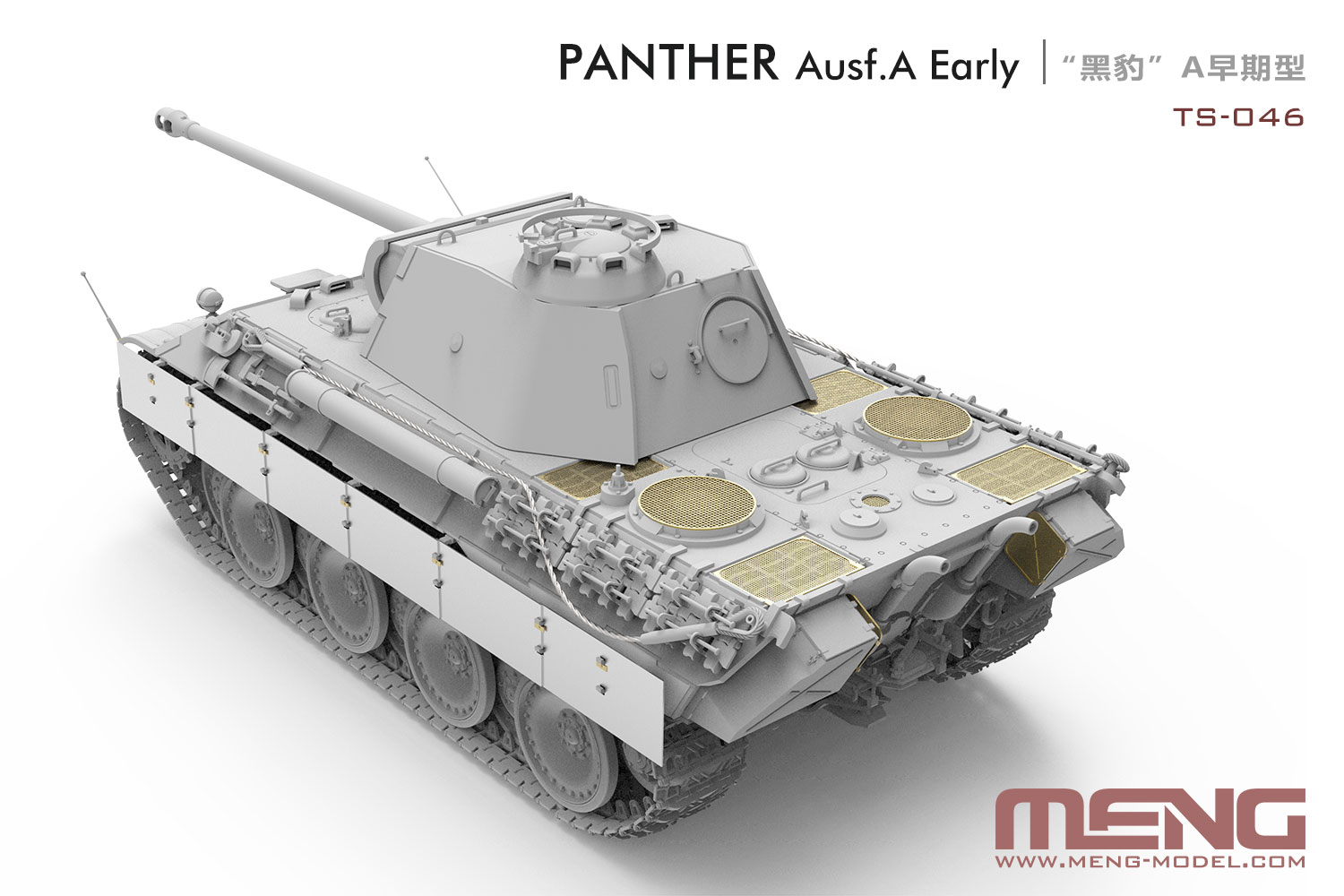 This latest MENG TS-046 German Medium Tank Sd.Kfz.171 Panther Ausf.A Early is a realistic replica of this classic German tank. Its finished model will be 251.9mm long and 98.7mm wide. Like the previous MENG Panther products, this model kit includes precision PE parts, track ice cleats and various paint schemes. But its highlights come more from its details.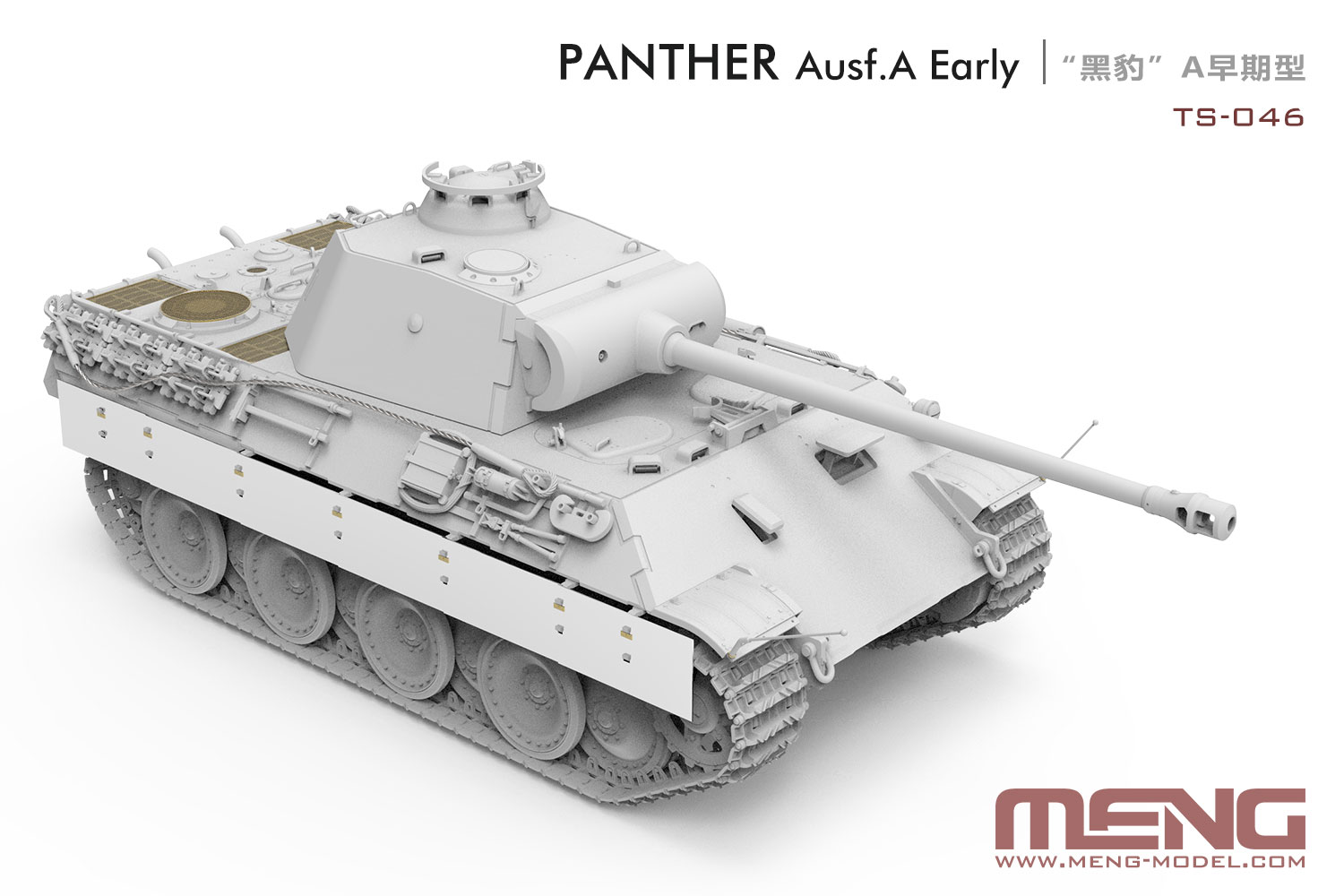 Like the real vehicle, the hull of this model has kept most features from the Panther Ausf.D, but has cancelled the rear hull snorkels. Both drive sprocket and turret have two options. This kit can fully demonstrate the unique features on the Panther Ausf.A Early tank.
Don't miss this well-detailed classic German tank model kit!