Product News
Born for the Race Track
There is such a limited-edition motorcycle, each of which is made by hand by skilled and experienced technicians. It carries an engine that is as good as the ones used in the world's top motorcycle races. And this motorcycle has an extreme light-weight full carbon fiber frame. Super performance and powerful acceleration capability make it a racetrack beast that can compete with the motorcycles from the top motorcycle races like MotoGP and WSBK. This is the BMW HP4 RACE.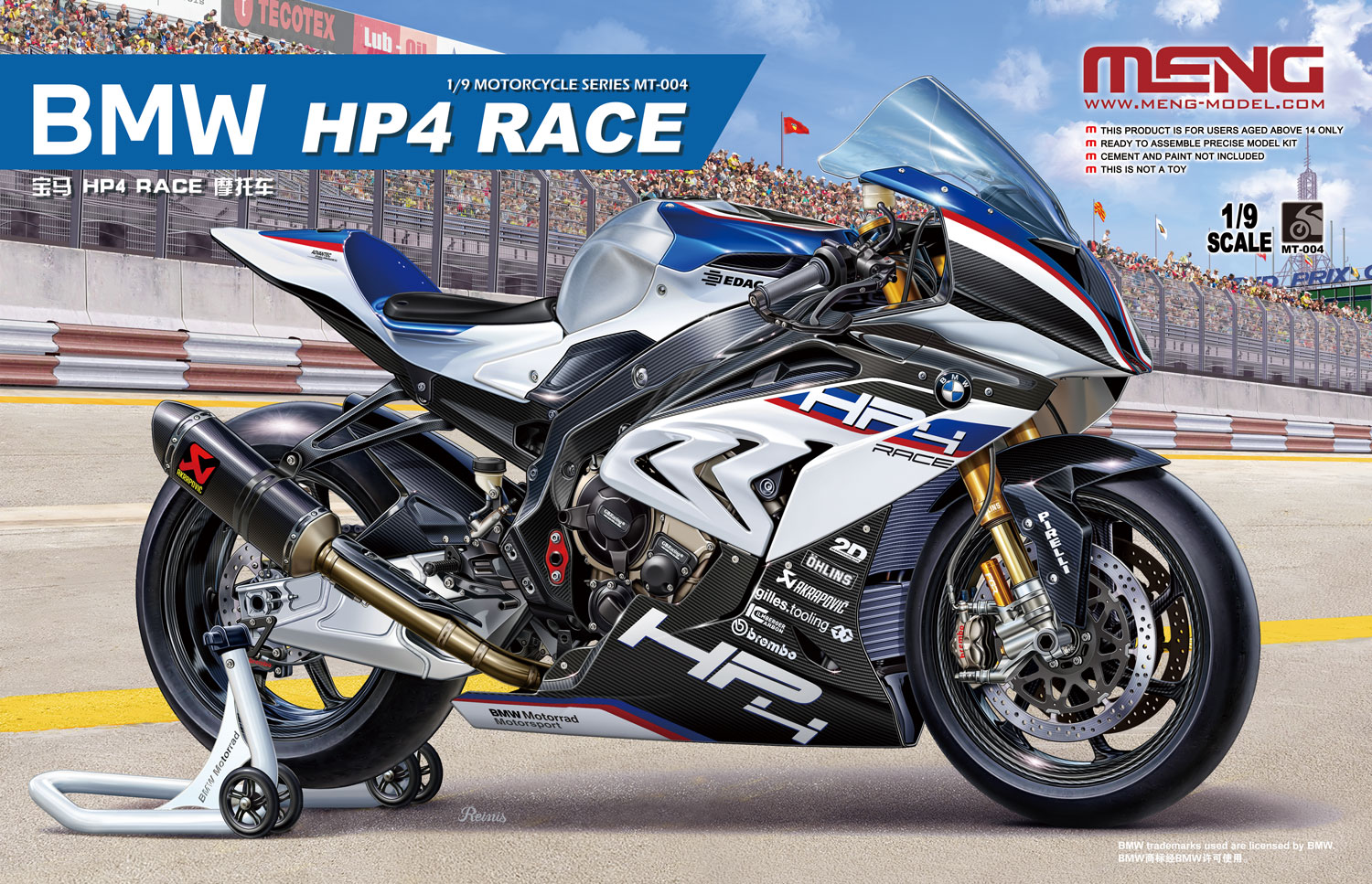 As another product officially licensed by BMW, this high-precision MENG MT-004 1/9 BMW HP4 RACE plastic model kit continues MENG's playable design concept. The whole motorcycle details including the carbon fiber texture are replicated to the maximum extent possible. This is an excellent motorcycle model you cannot miss.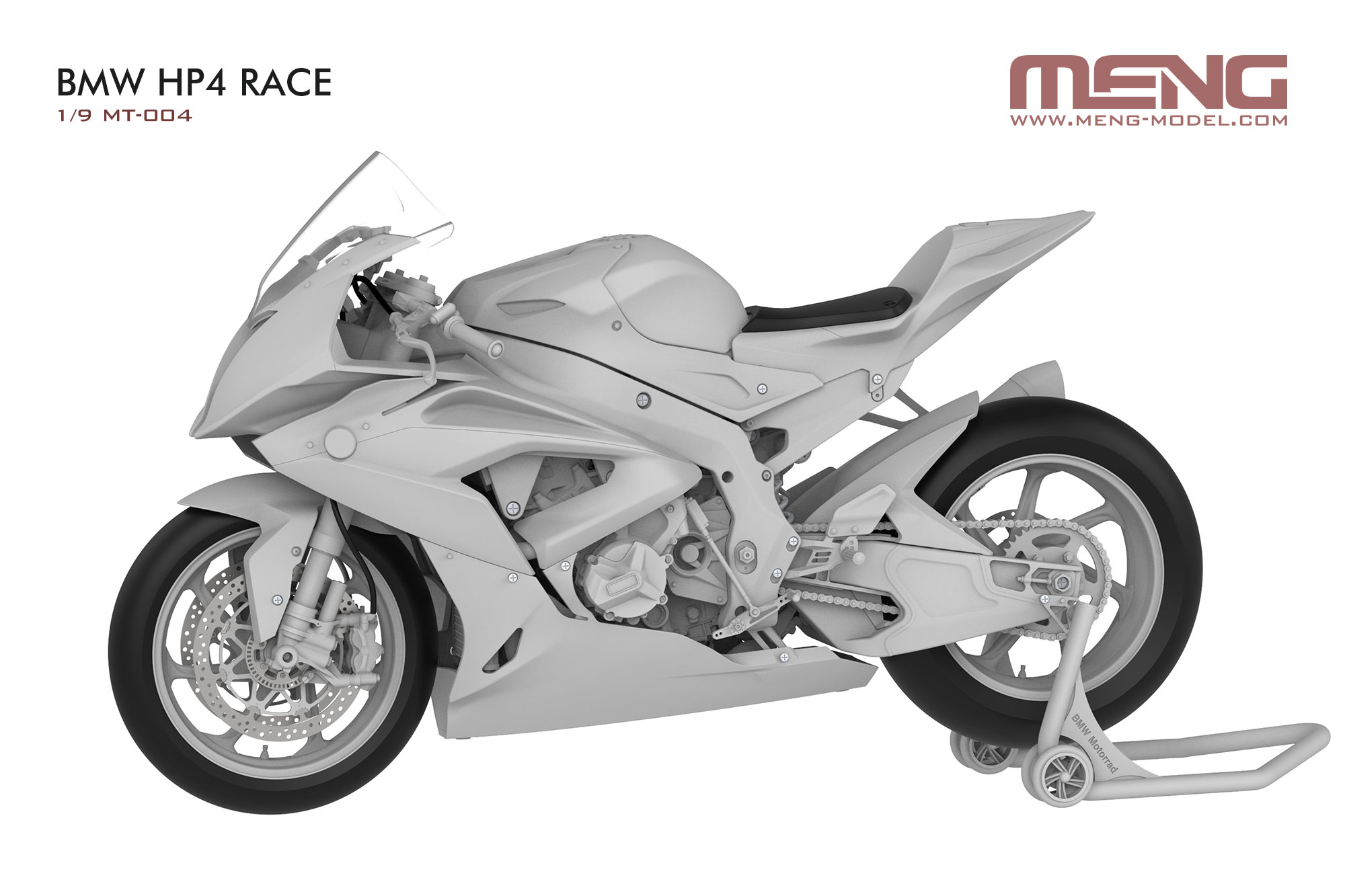 MT-004 BMW HP4 RACE
Scale: 1/9
Available in November 2021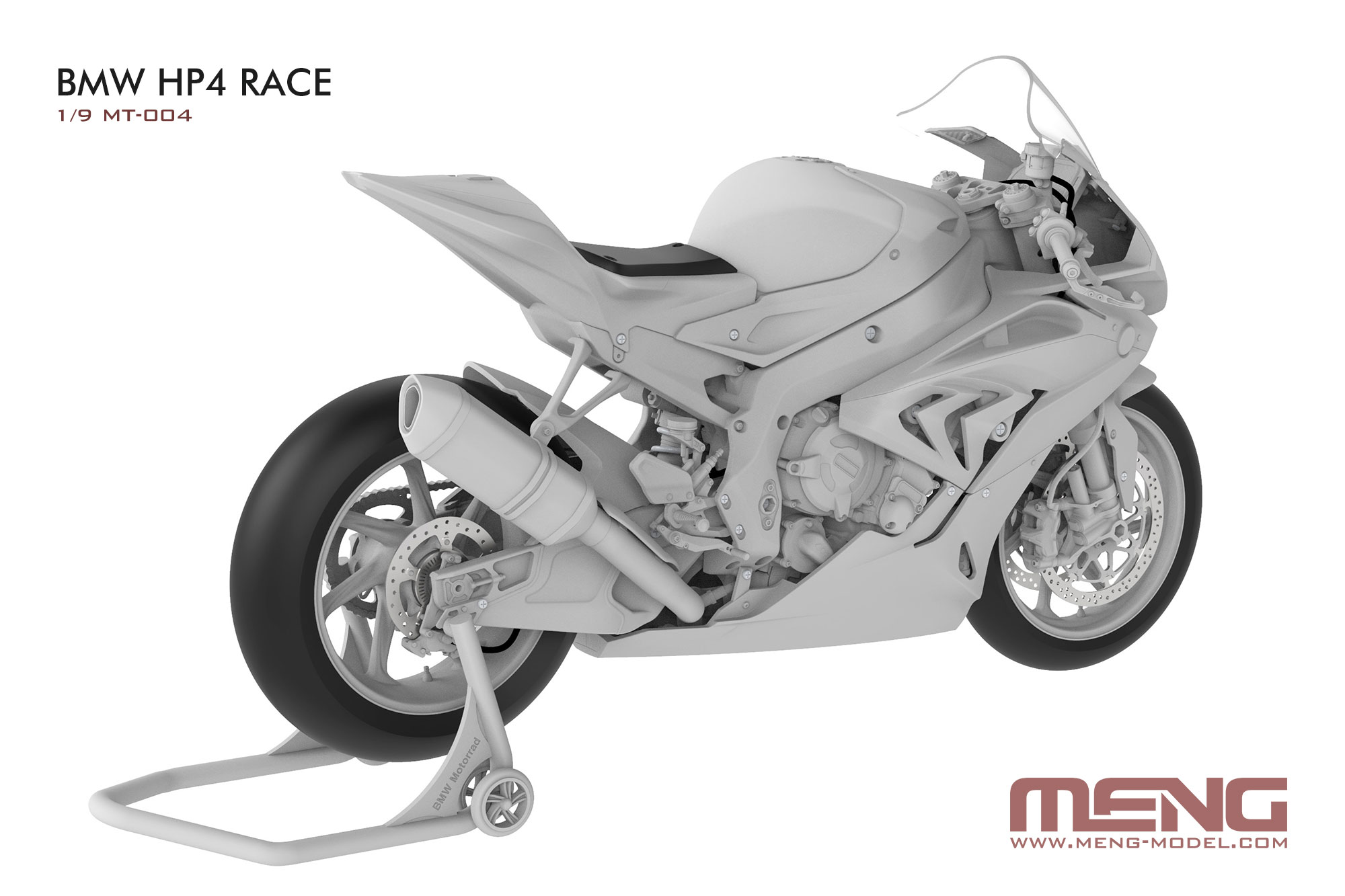 The model is an accurate replica of the real vehicle.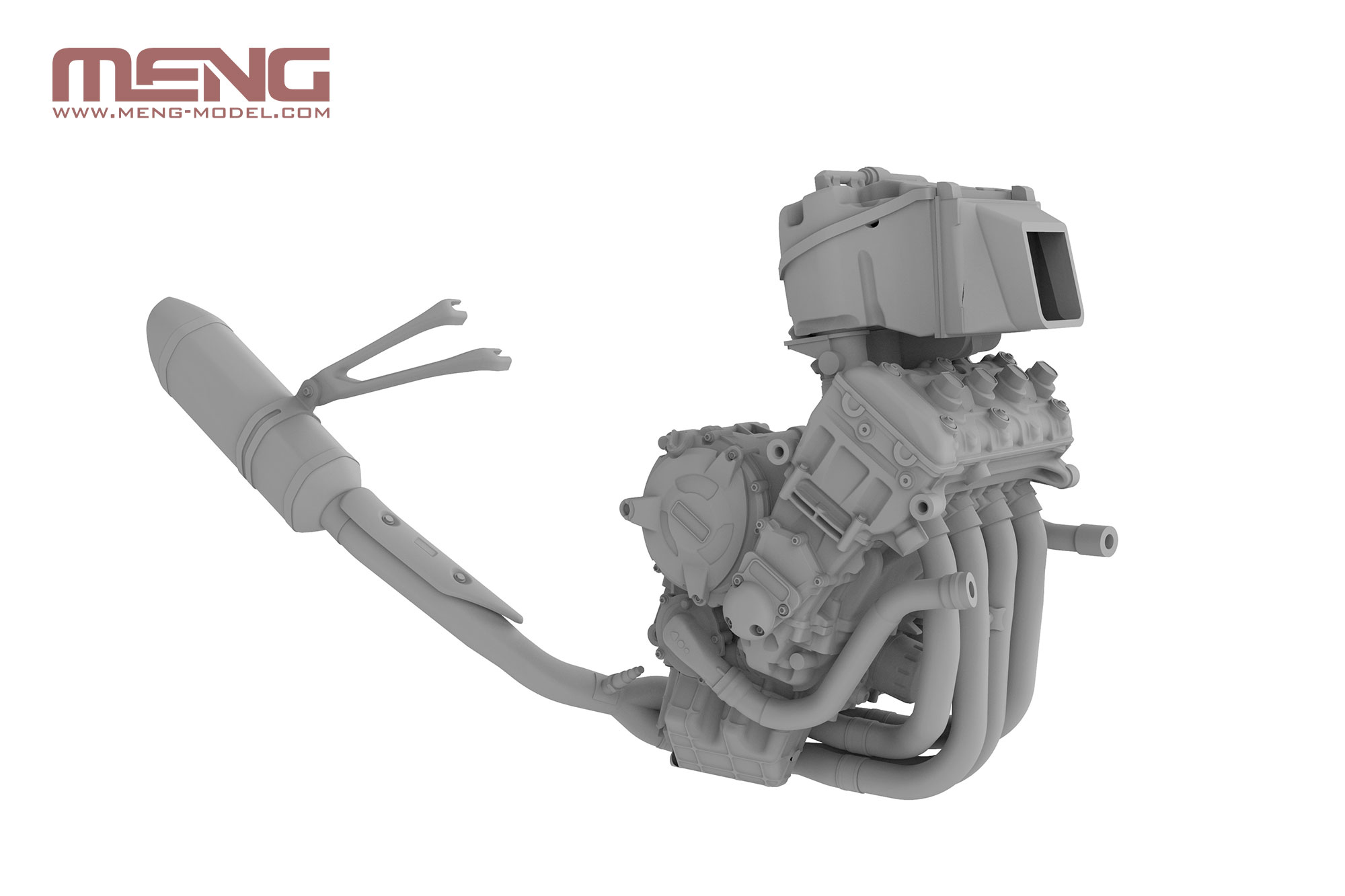 The amazingly powerful 999cc inline four-cylinder engine is precisely represented.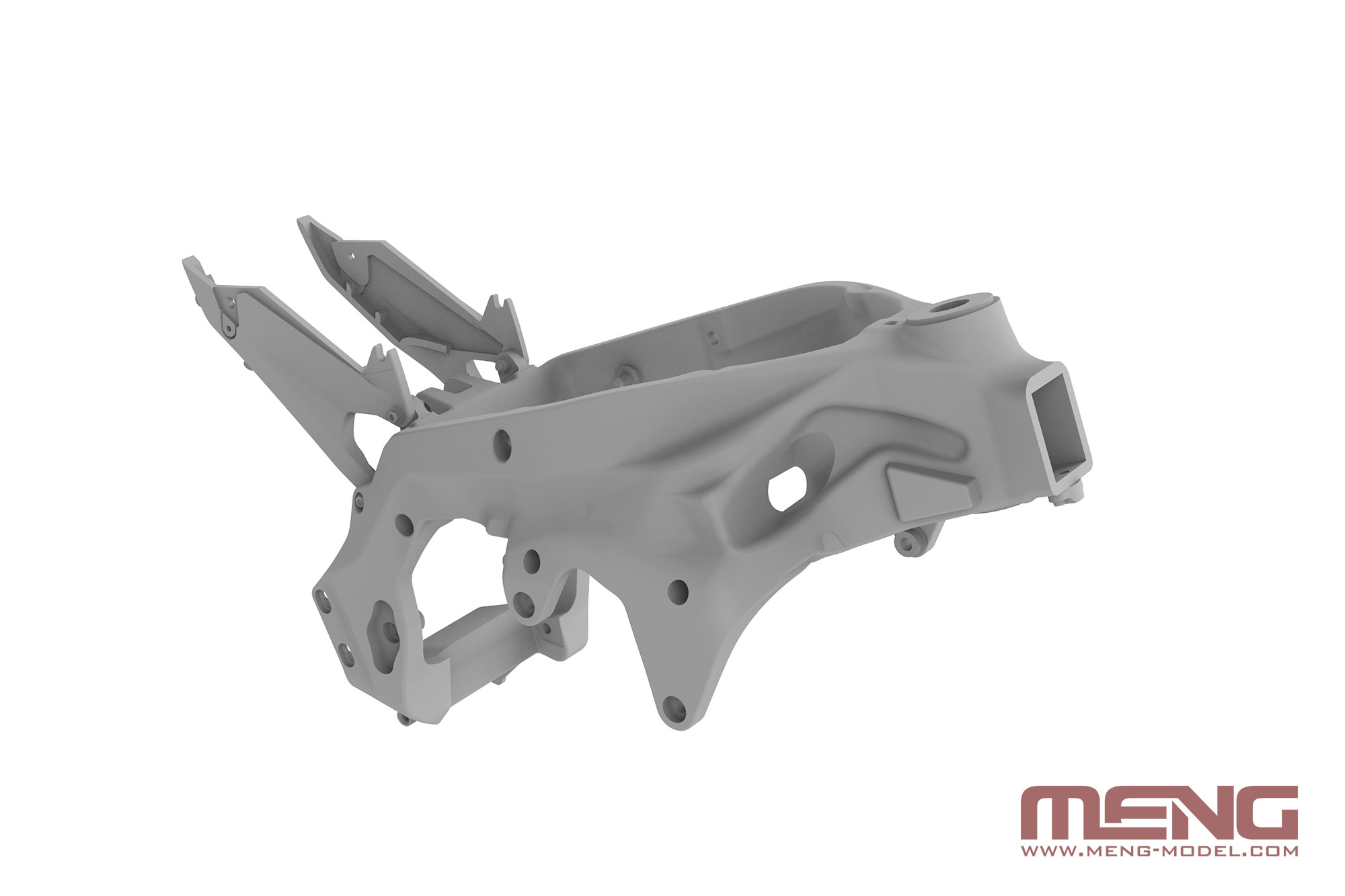 The full carbon fiber frame used by BMW HP4 RACE for the first time in the world is reproduced by plastic parts and exquisite decals.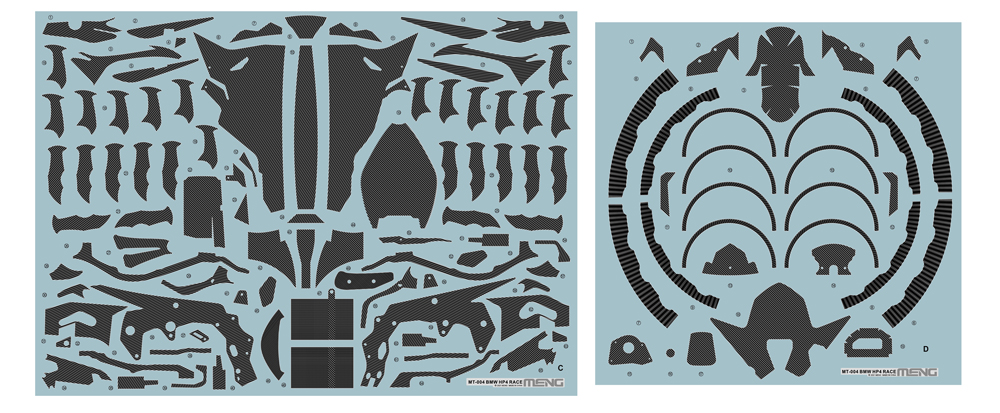 This kit includes a complete set of carbon fiber texture decals. After easy application of the decals, you will have this motorcycle's iconic carbon fiber details in place.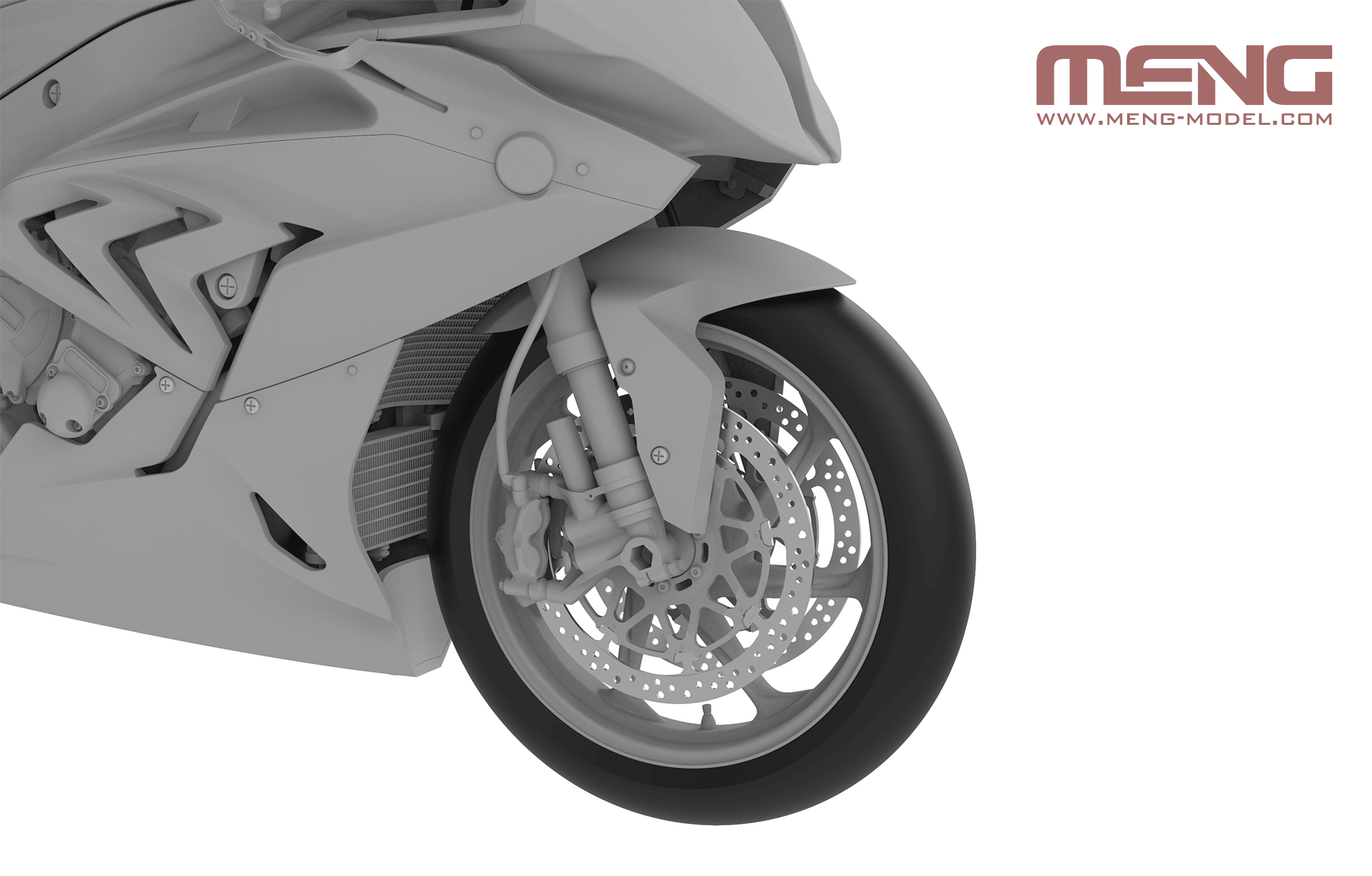 The front and rear shock absorbers are movable as on the real vehicle.