Product News
Set Sail on a New Voyage
Painting and applying decals on the numerous planes and flight deck which has a lot of precision markings is often a headache for many modelers when they are building aircraft carrier models. To help avoid this problem, MENG now releases this latest PS-006s PLA Navy Shandong (Pre-colored Edition) model kit. Thanks to the pre-colored parts, you don't have to spend a lot of time applying the tricky decals and painting. Just assemble the parts and you will get a completely painted flight deck and the new carrier-borne aircraft.
This MENG PS-006 PLA Navy Shandong model kit is an officially licensed product of the Shandong aircraft carrier. It's developed by MENG and Glory Made Inc. Finished model of this 1/700 scale model kit will be 439.8mm long and 108mm wide. This kit features pre-colored parts and fast snap-fit design. The flight deck and carrier-borne aircraft have been precisely painted. This kit includes several movable parts and various aircraft on Shandong.
PS-006s PLA Navy Shandong (Pre-colored Edition)
Scale: 1/700
Available in: November 2021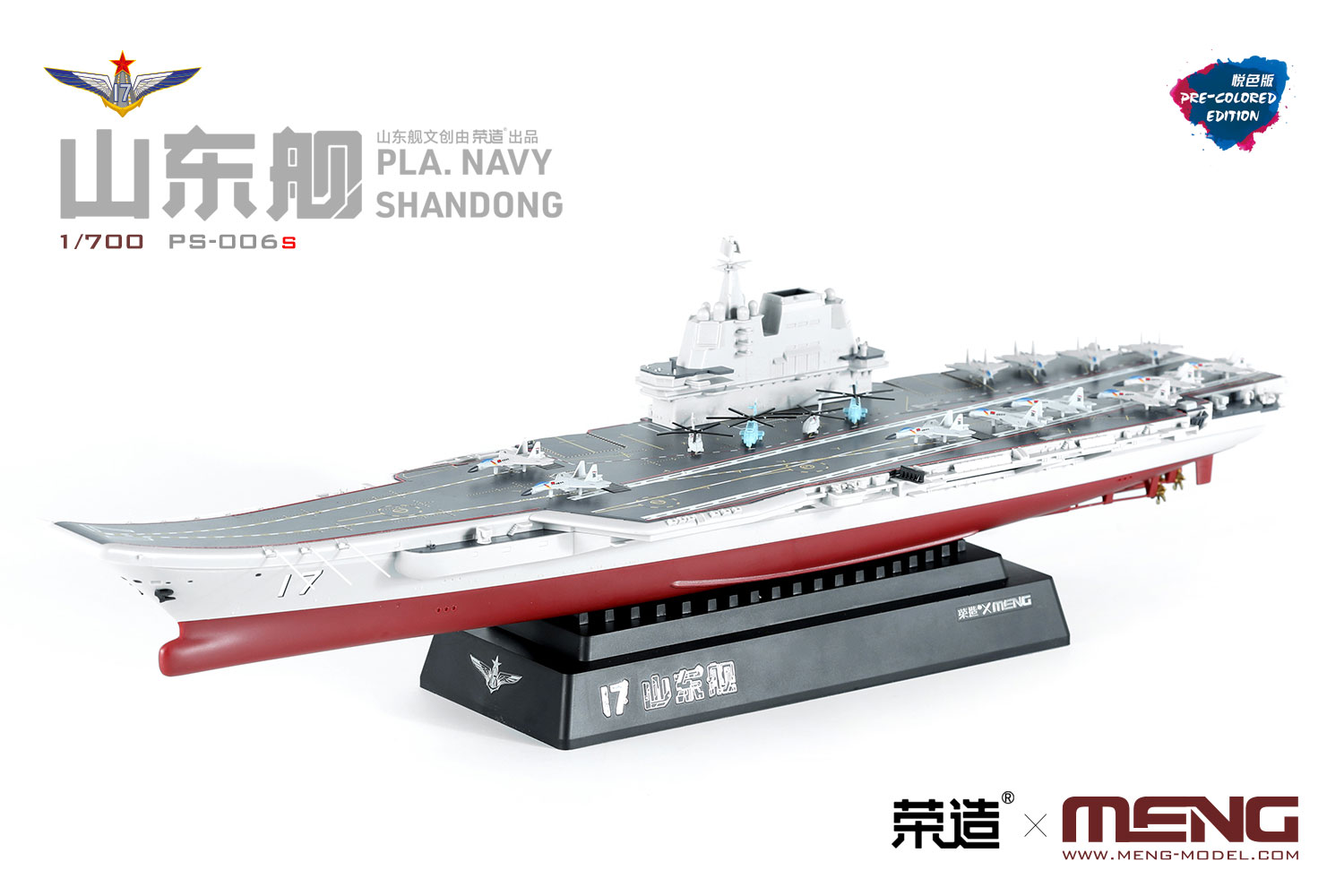 Just assemble this pre-colored kit and you will get a delicate and detailed aircraft carrier.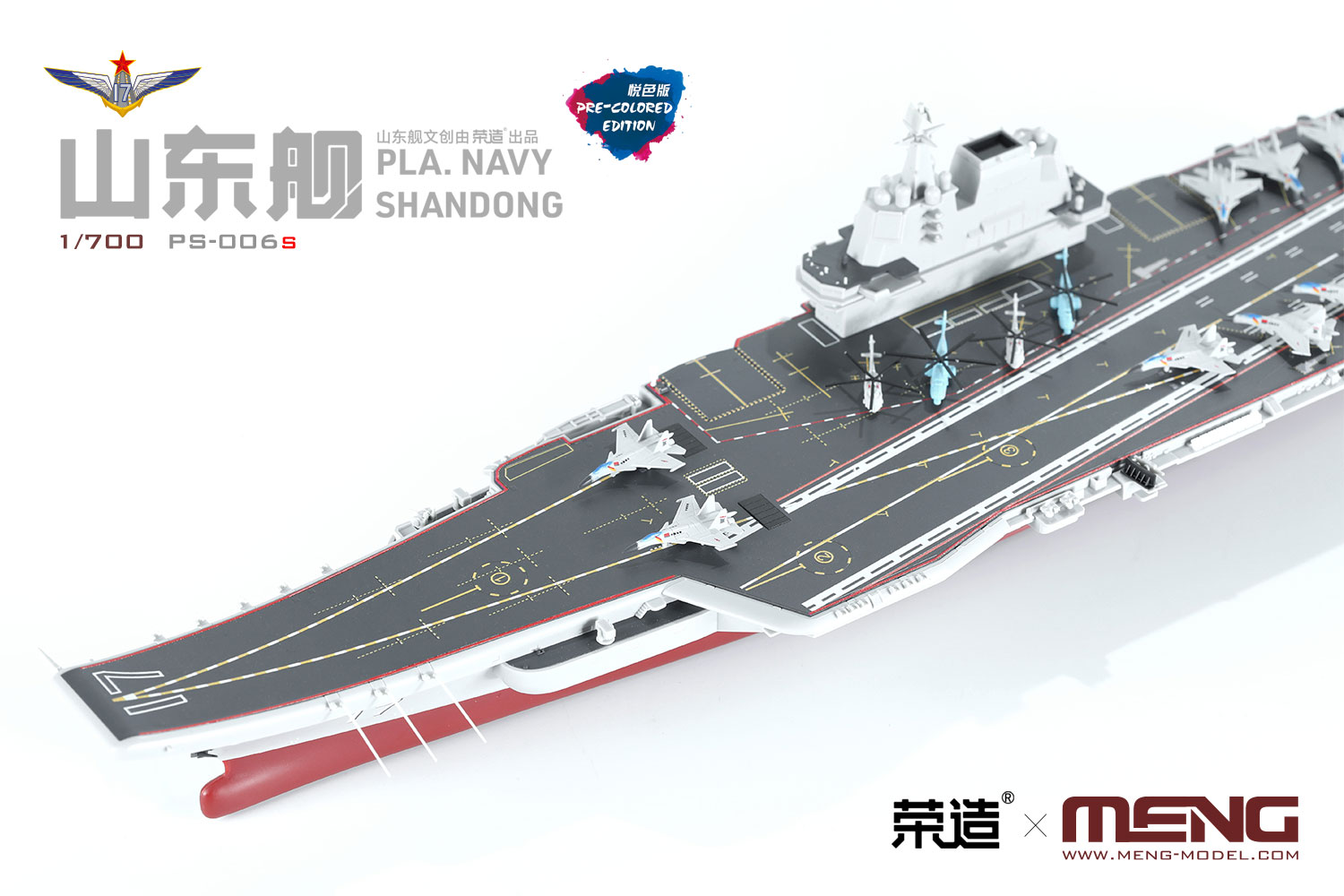 The pre-colored aircraft carrier flight deck has accurate colors. The markings are clear and precise.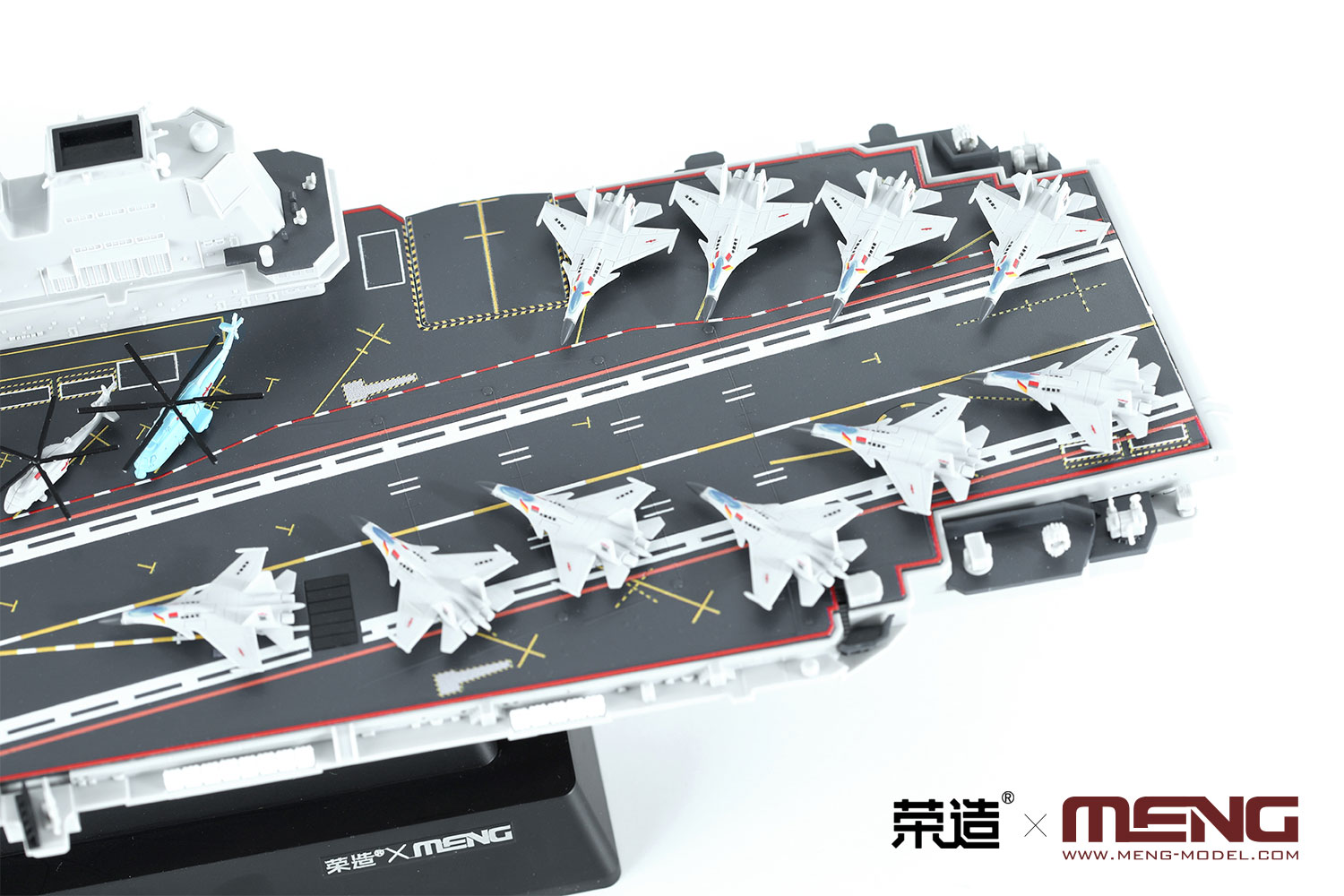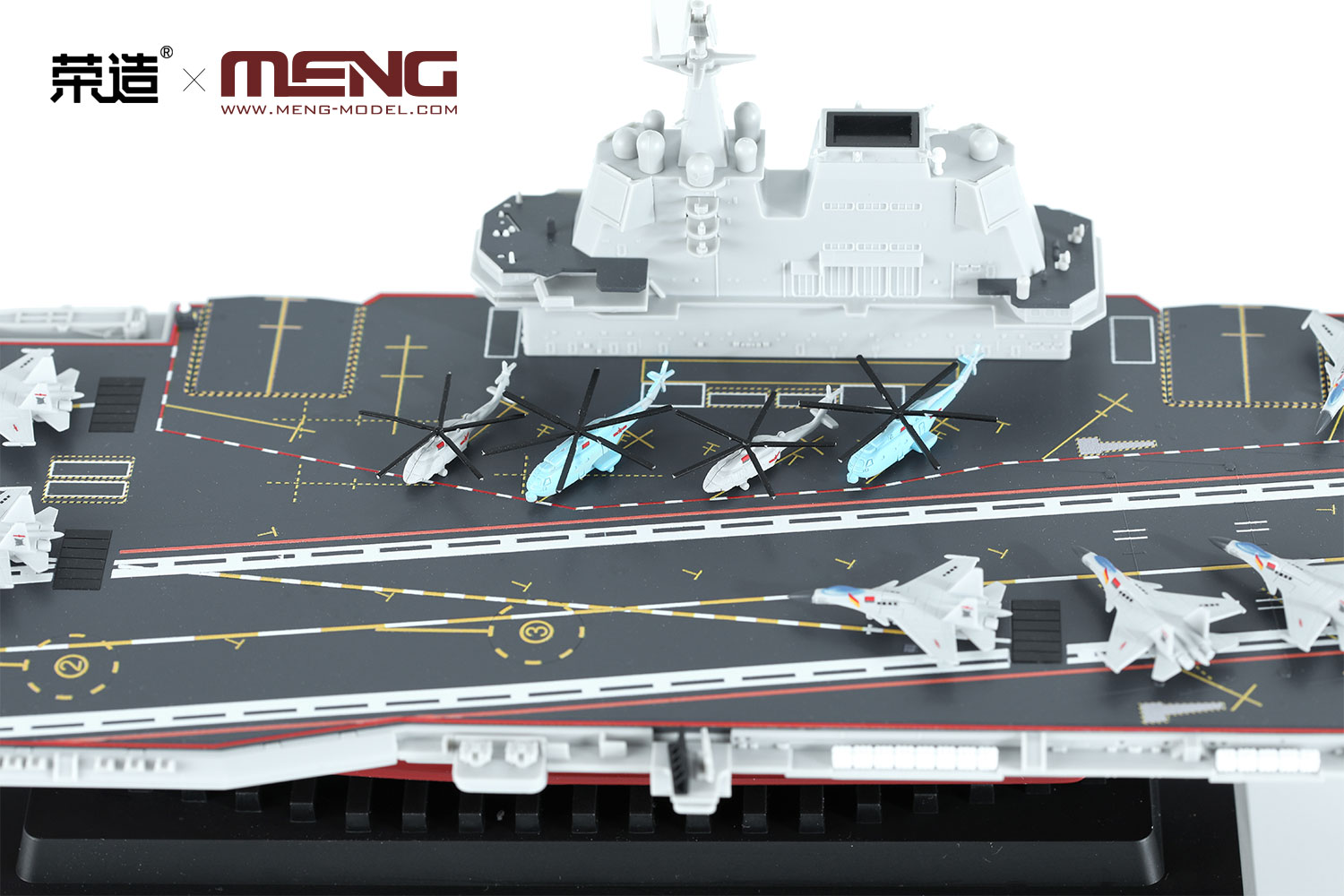 The pre-colored carrier-borne J-15, Z-18 and Z-20 aircraft are more detailed.
Build this new PLA Navy Shandong (Pre-colored Edition) model and add it to your fleet.