Product News
Want A Seaside Drive?
The BMW Z1 was introduced in 1989. The Z stands for Zukunft (German for future). The classic Z series roadsters have gained a lot of fans thanks to their attractive appearance and reasonable prices. The 2019 BMW Z4 is developed based on the CLAR platform, and it's powered by a 3.0L inline six-cylinder turbocharged engine with a maximum output of 340 hp. The BMW Z4 M40i has received many changes in its appearance, making it look younger and sportier than its last generation.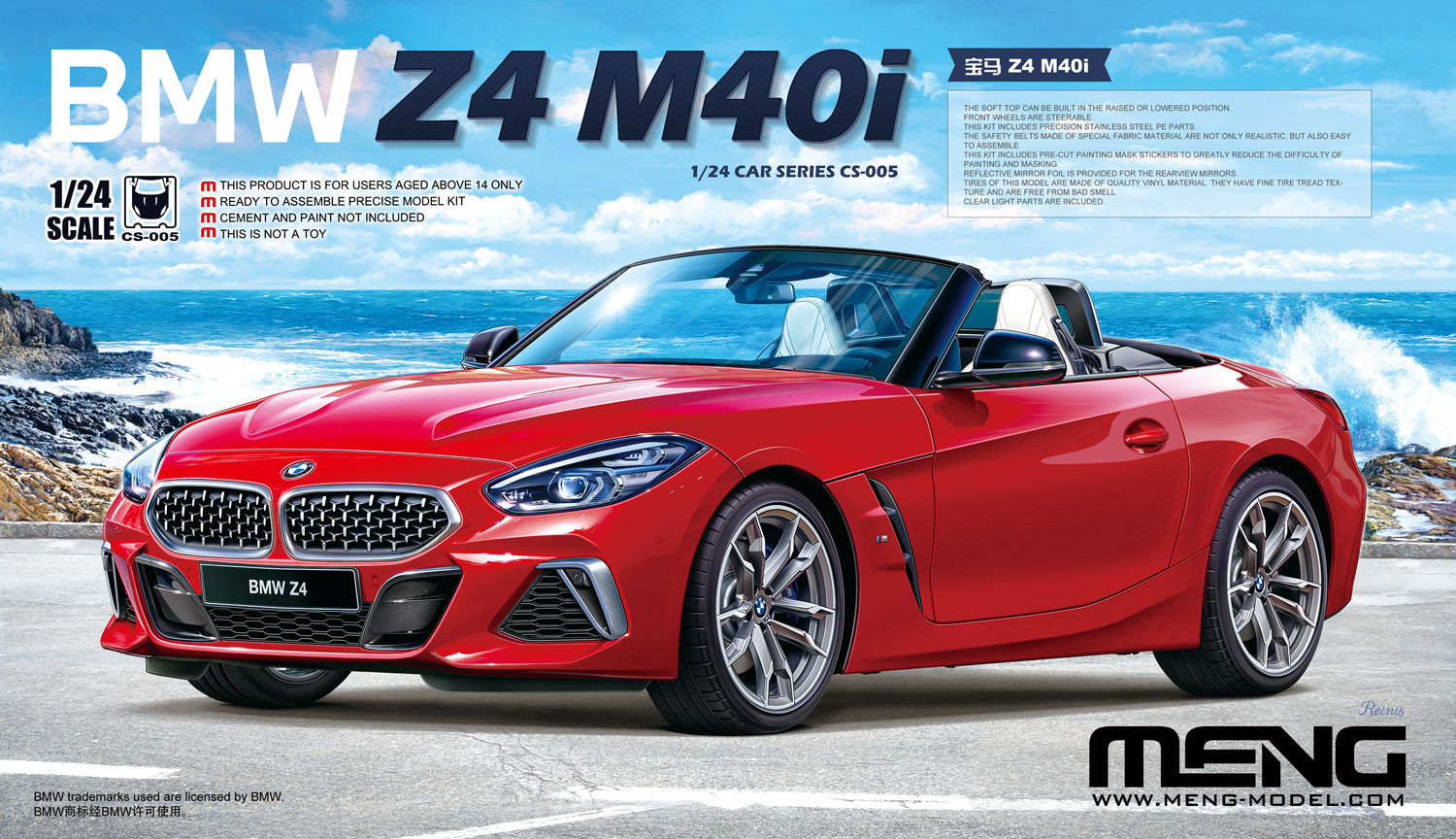 This MENG CS-005 BMW Z4 M40i is a 1/24 plastic model kit officially licensed by BMW. The finished model will be 180mm long, 84mm wide and 55mm high. This kit includes stainless steel PE parts, safety belts made of special fabric material and pre-cut painting mask stickers. The model's soft top can be built in the raised or lowered position. We have built an unpainted model with test shots. Let's have a close look at the details.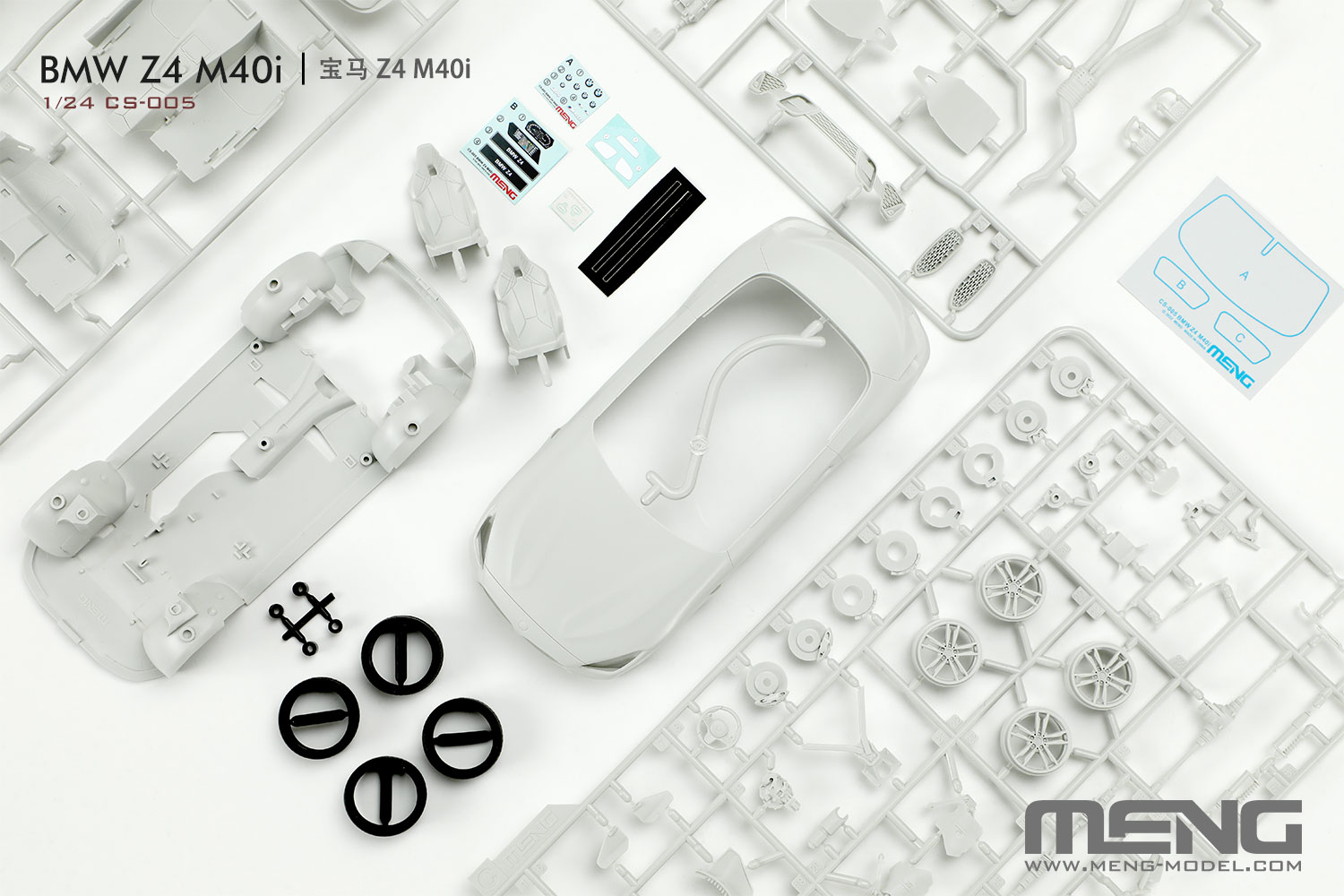 CS-005 BMW Z4 M40i
Scale: 1/24
Available in: May 2022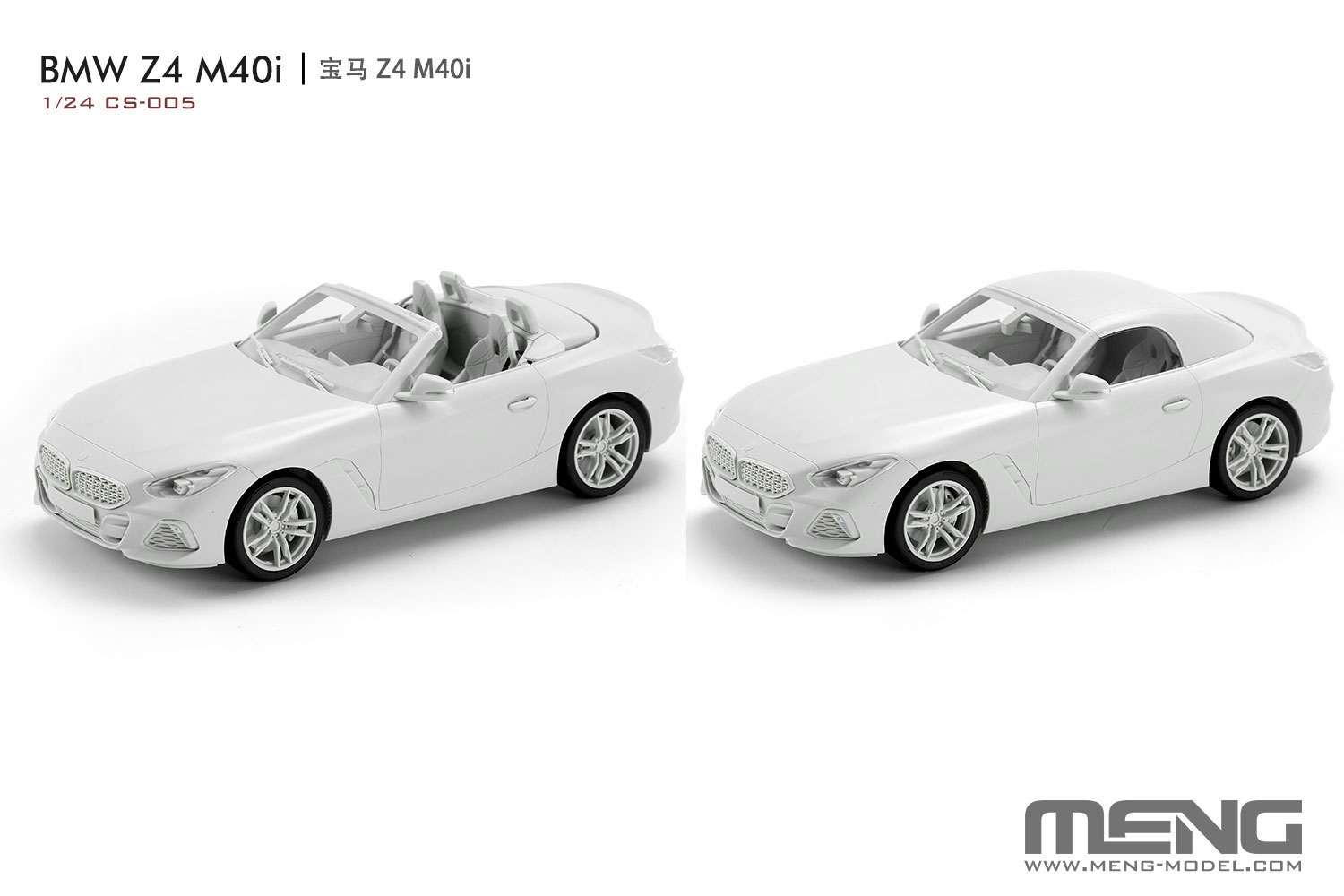 The soft top can be built in the raised or lowered position.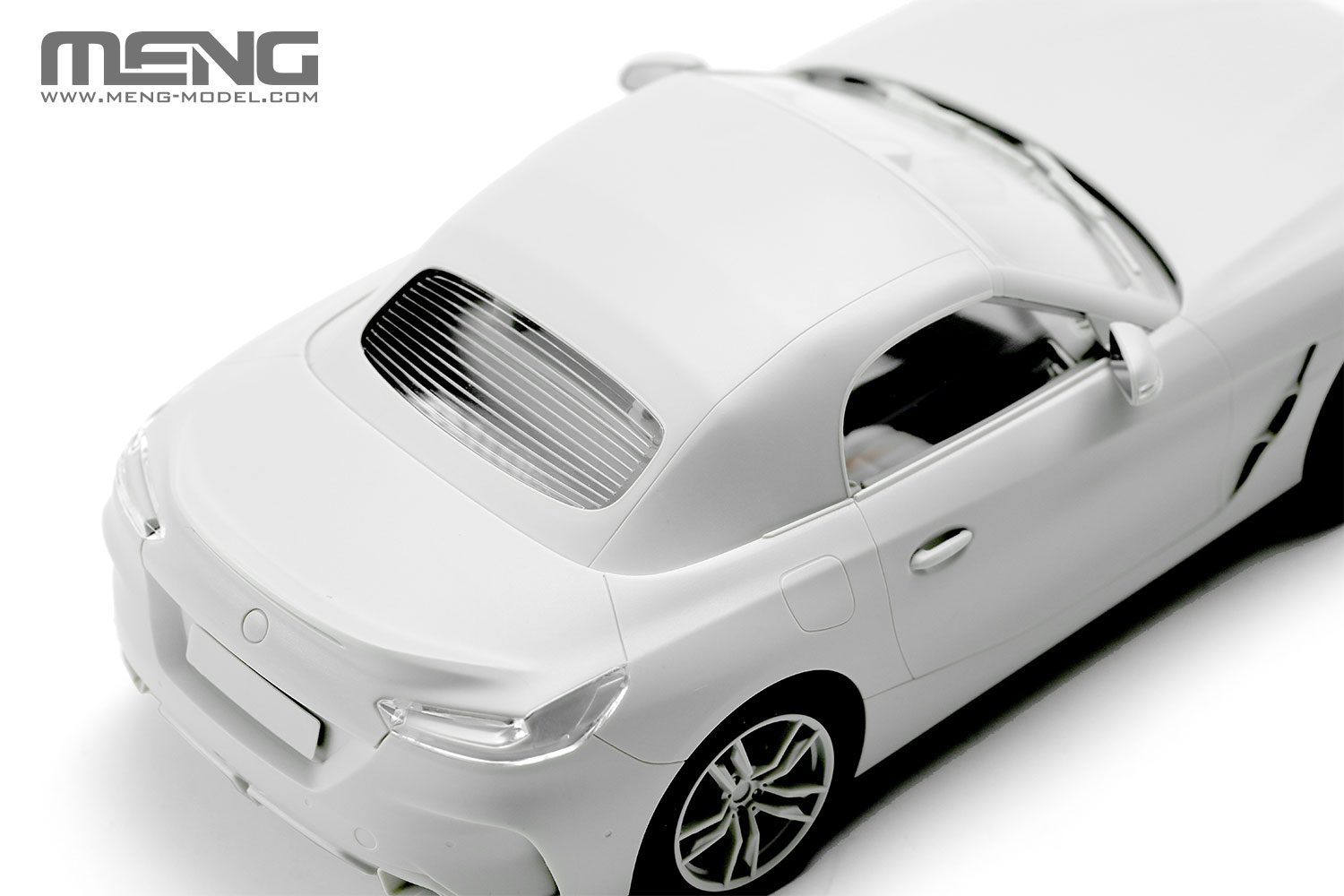 The texture of the soft top is as realistic as the real thing.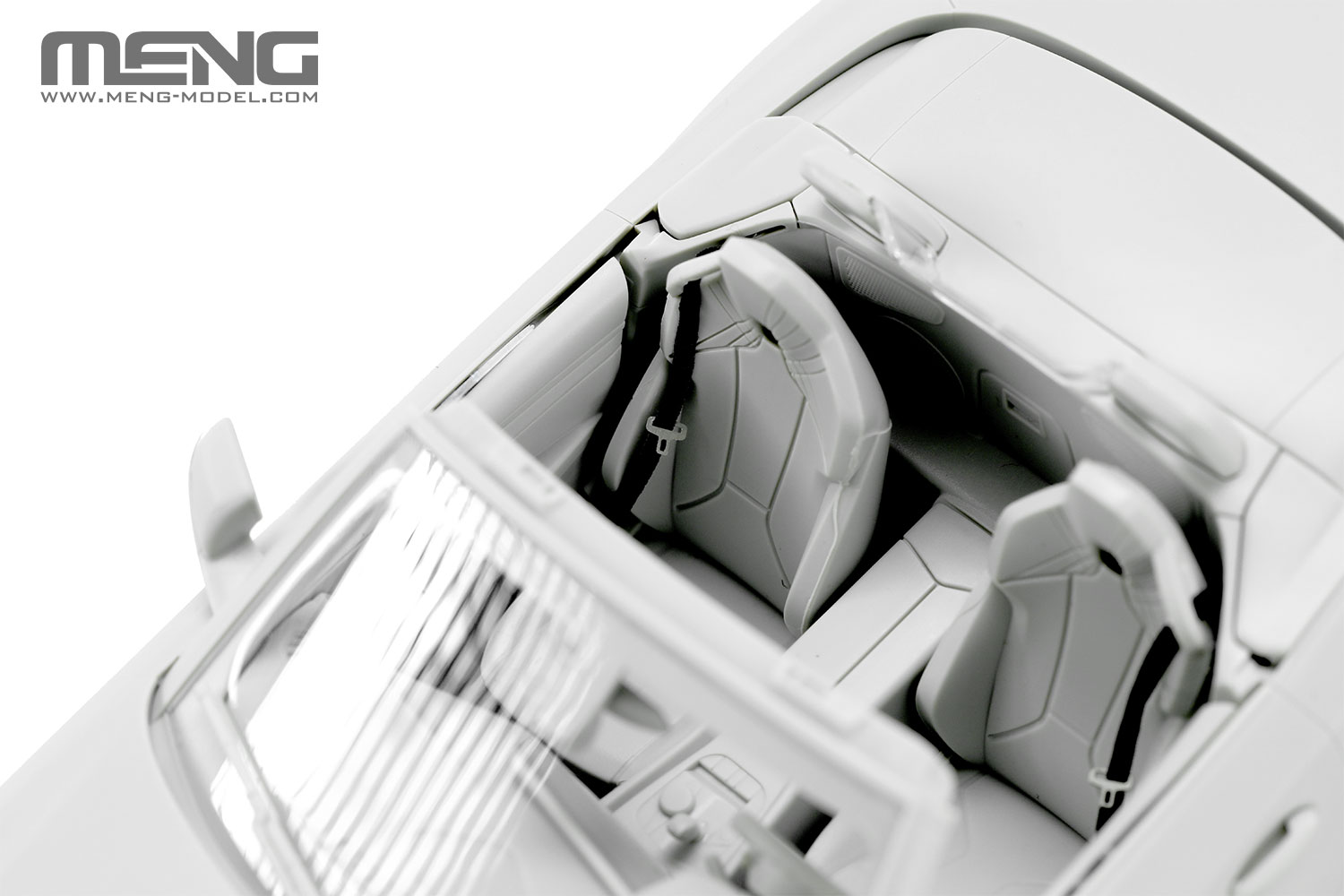 The safety belts made of special fabric material and buckles made of PE parts are not only realistic, but also easy to assemble.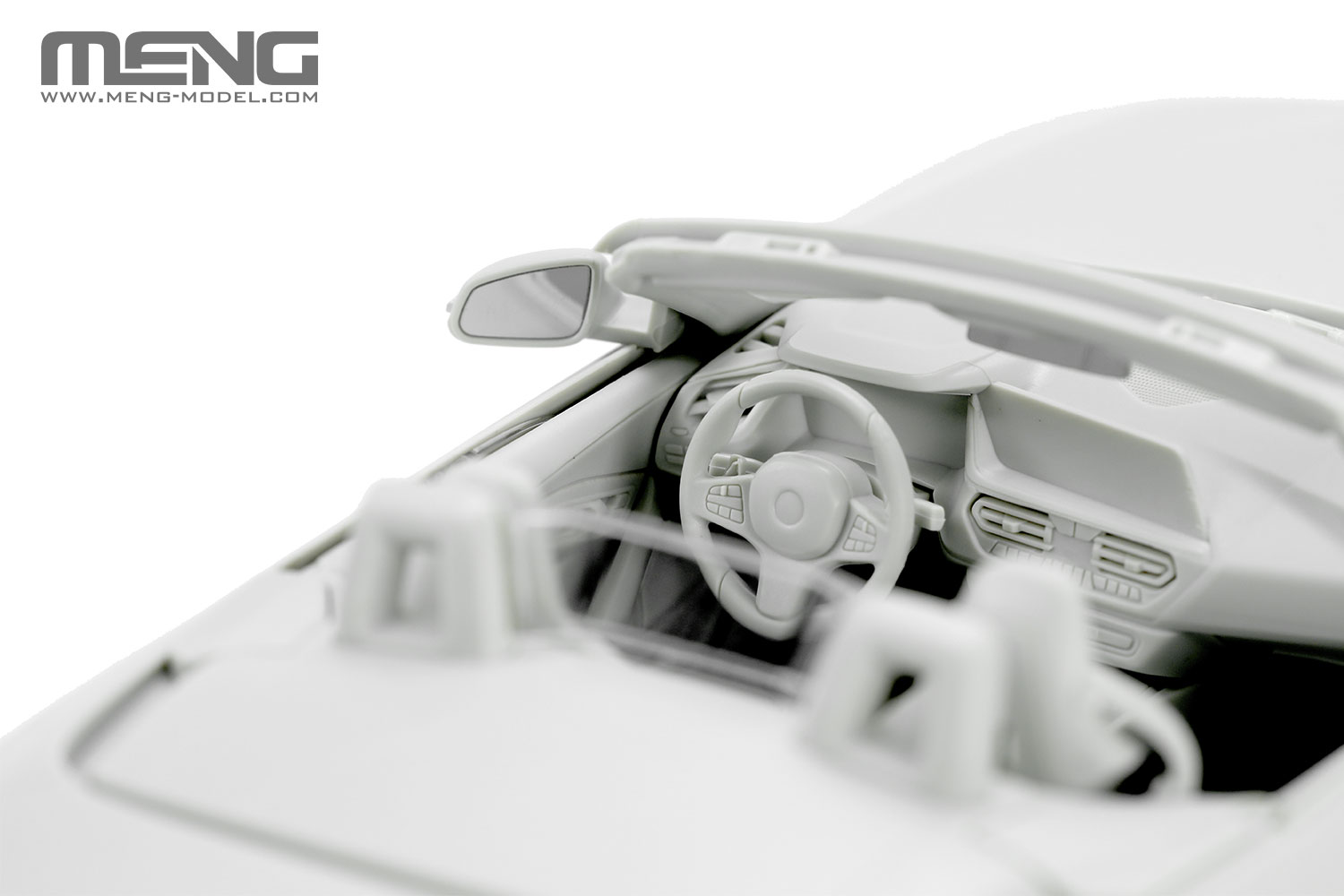 Rearview mirrors are replicated by reflective mirror foil. The steering wheel and instrument panel have precision details.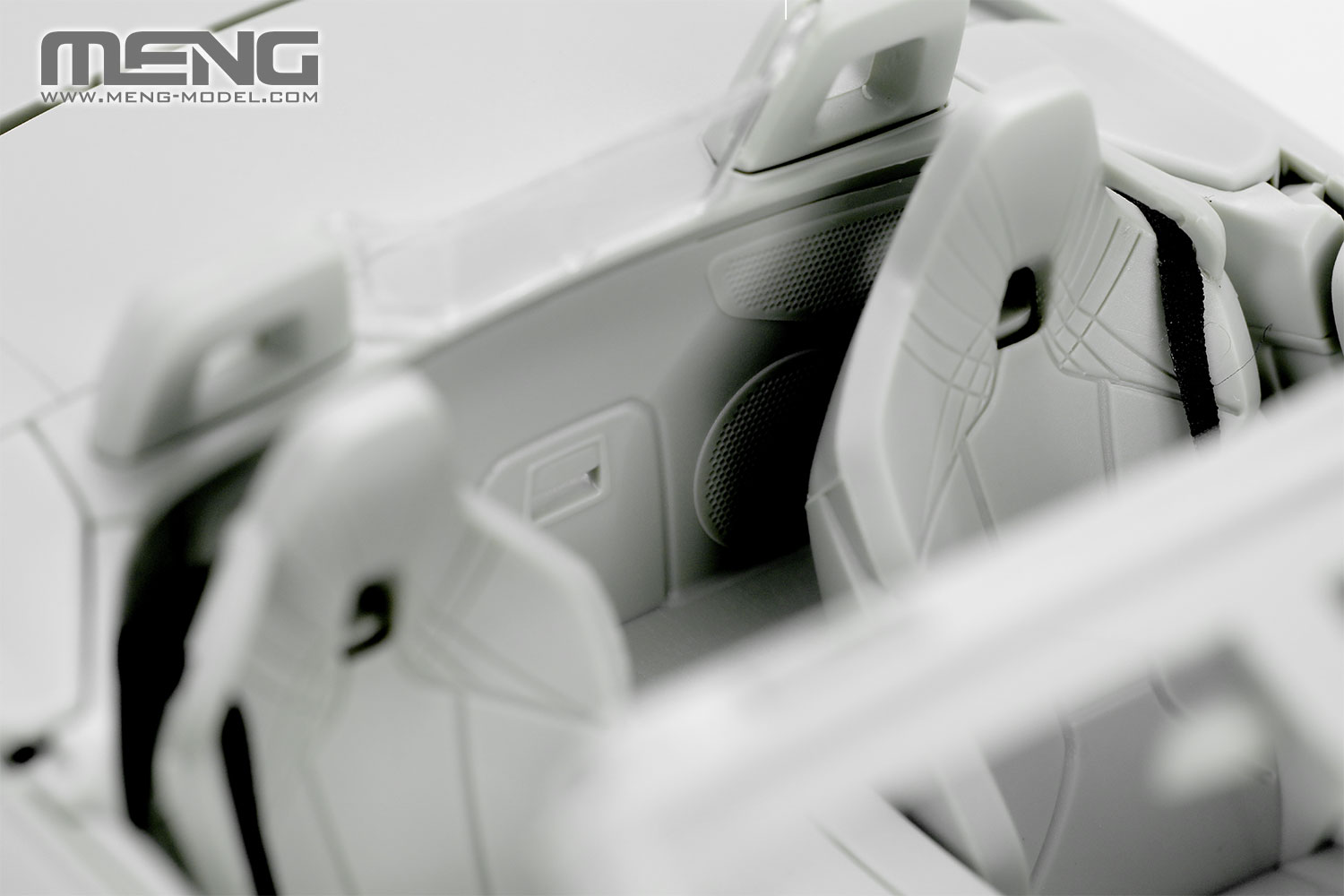 Even the details of speaker and storage box behind the seats are represented.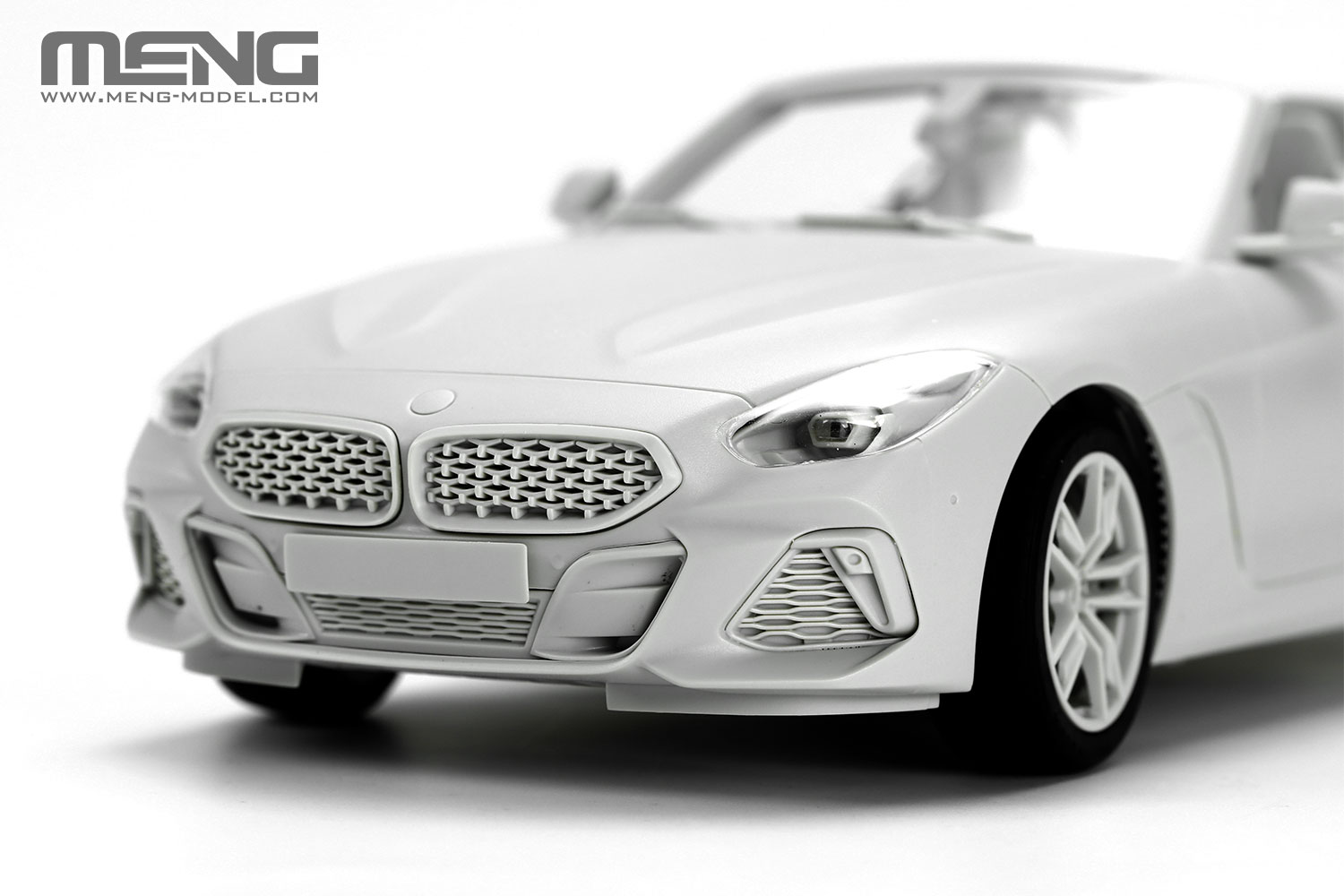 The honeycomb engine grilles are finely replicated.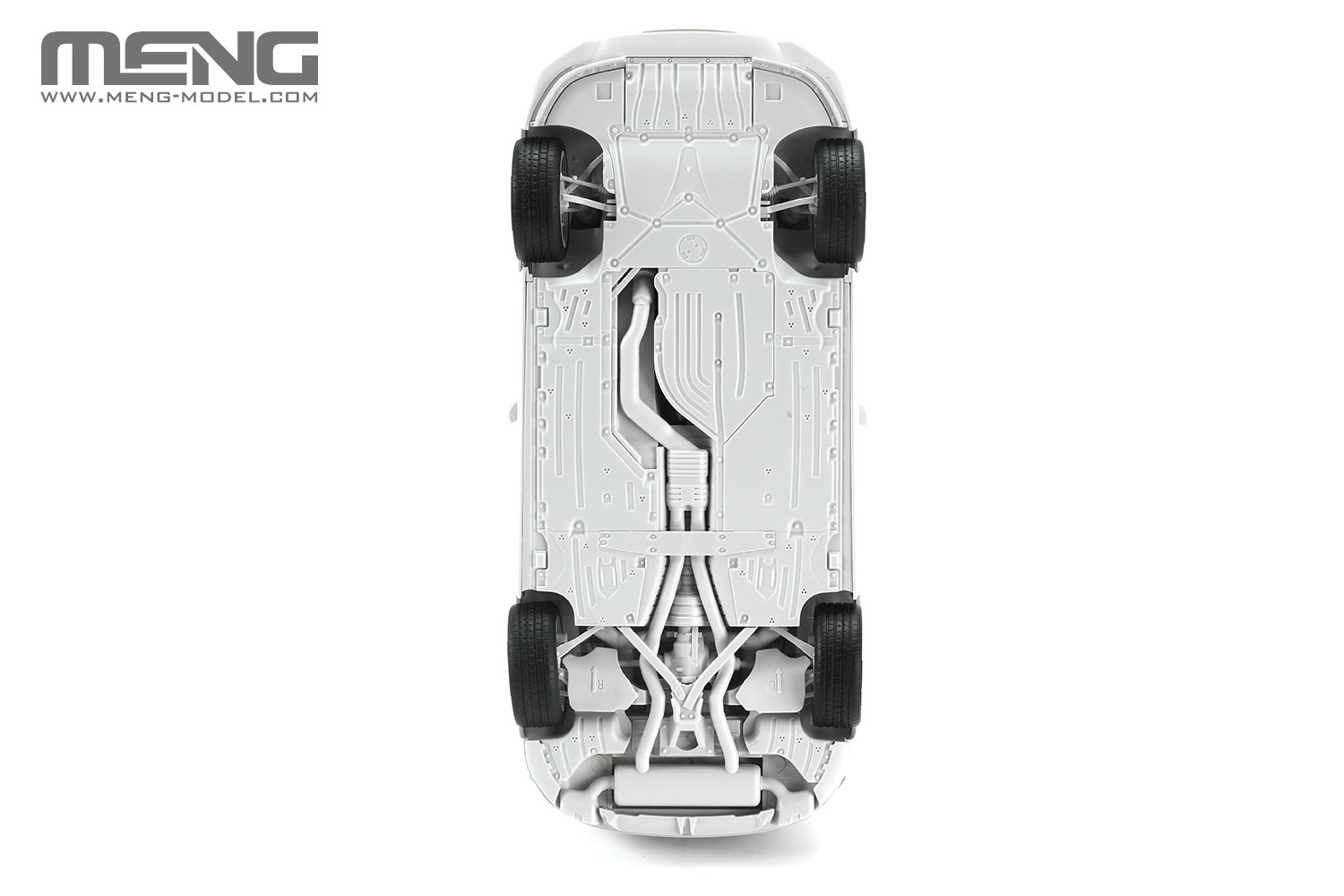 The chassis is precisely reproduced.
Front wheels are steerable.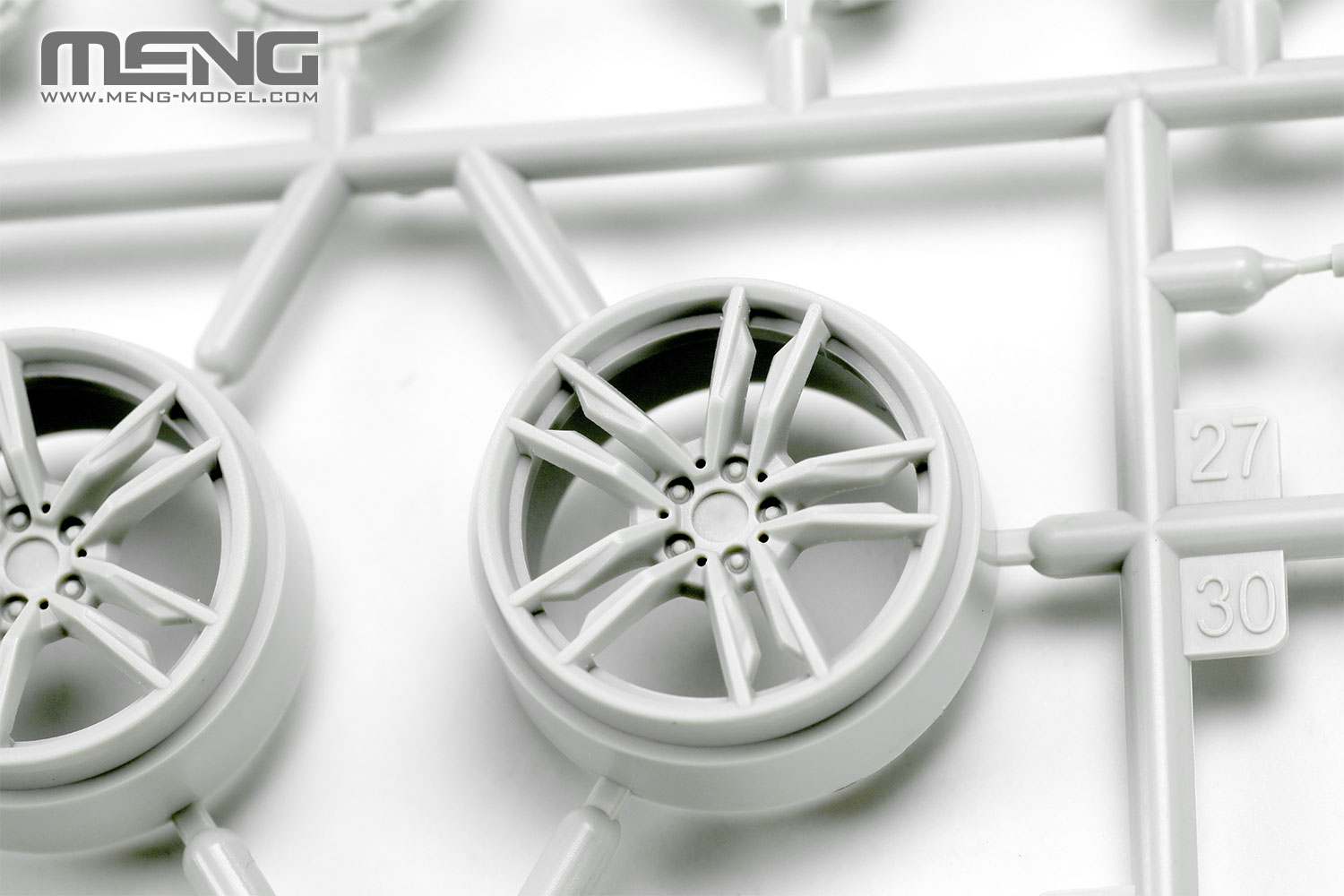 The wheel rims have sharp details.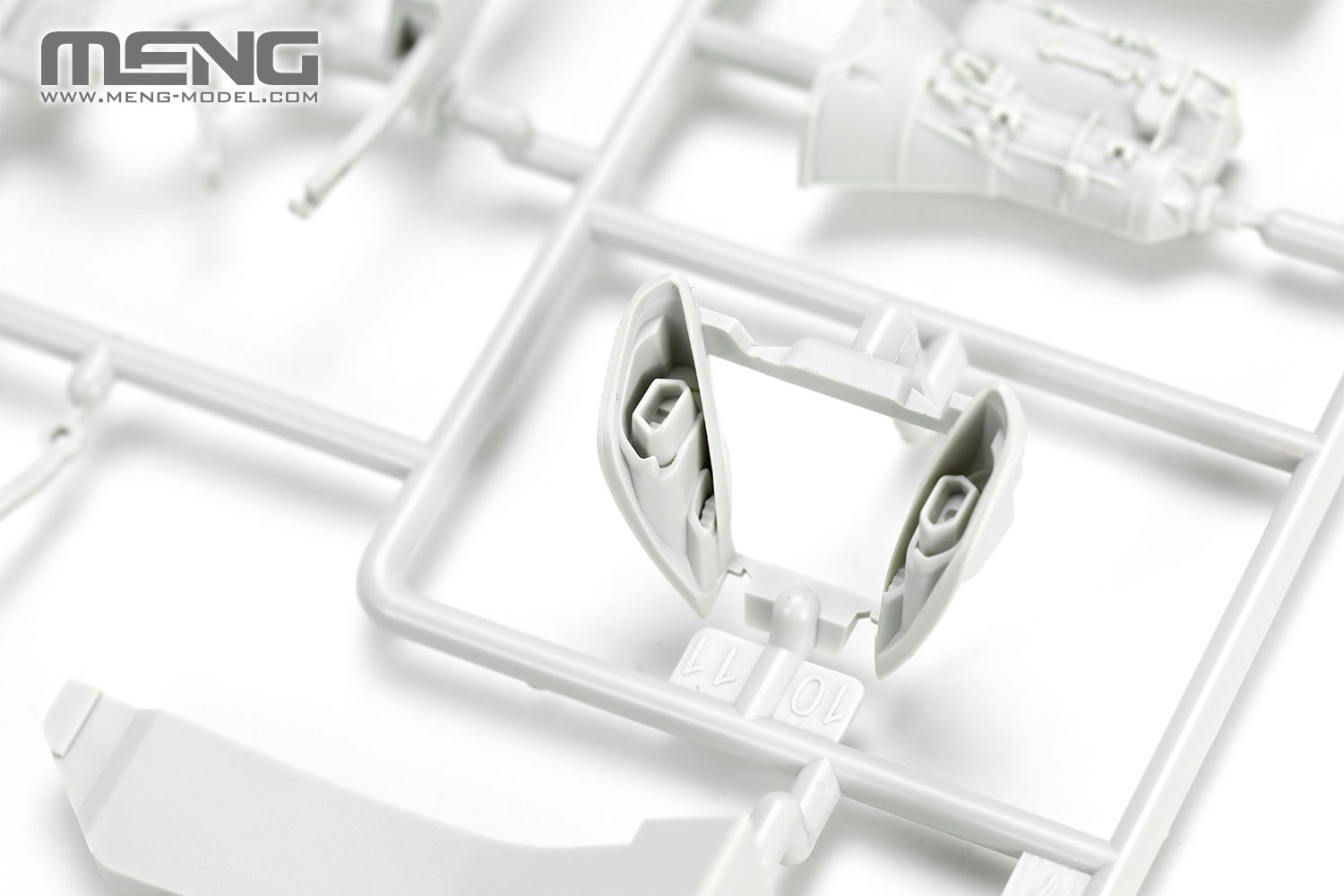 The interiors of lights are also reproduced.
The BMW Z4 M40i is such a modern roadster that you cannot help but want to go for a drive to the seaside. It's a perfect match to the beach, sunshine and breeze. Now, you can build its model yourself and add it to your collection.