Product News
Apache Longbow, The Tank Killer
The Apache is the U.S. Army's main attack helicopter. By now, it's still one of the top heavy attack helicopters in the world. The AH-64D Apache Longbow, which entered service in 1997, is famous for its Longbow fire control radar. Thanks to its outstanding performance and powerful firepower, the AH-64D Longbows have been operated by various countries like the U.S., Israel and Japan.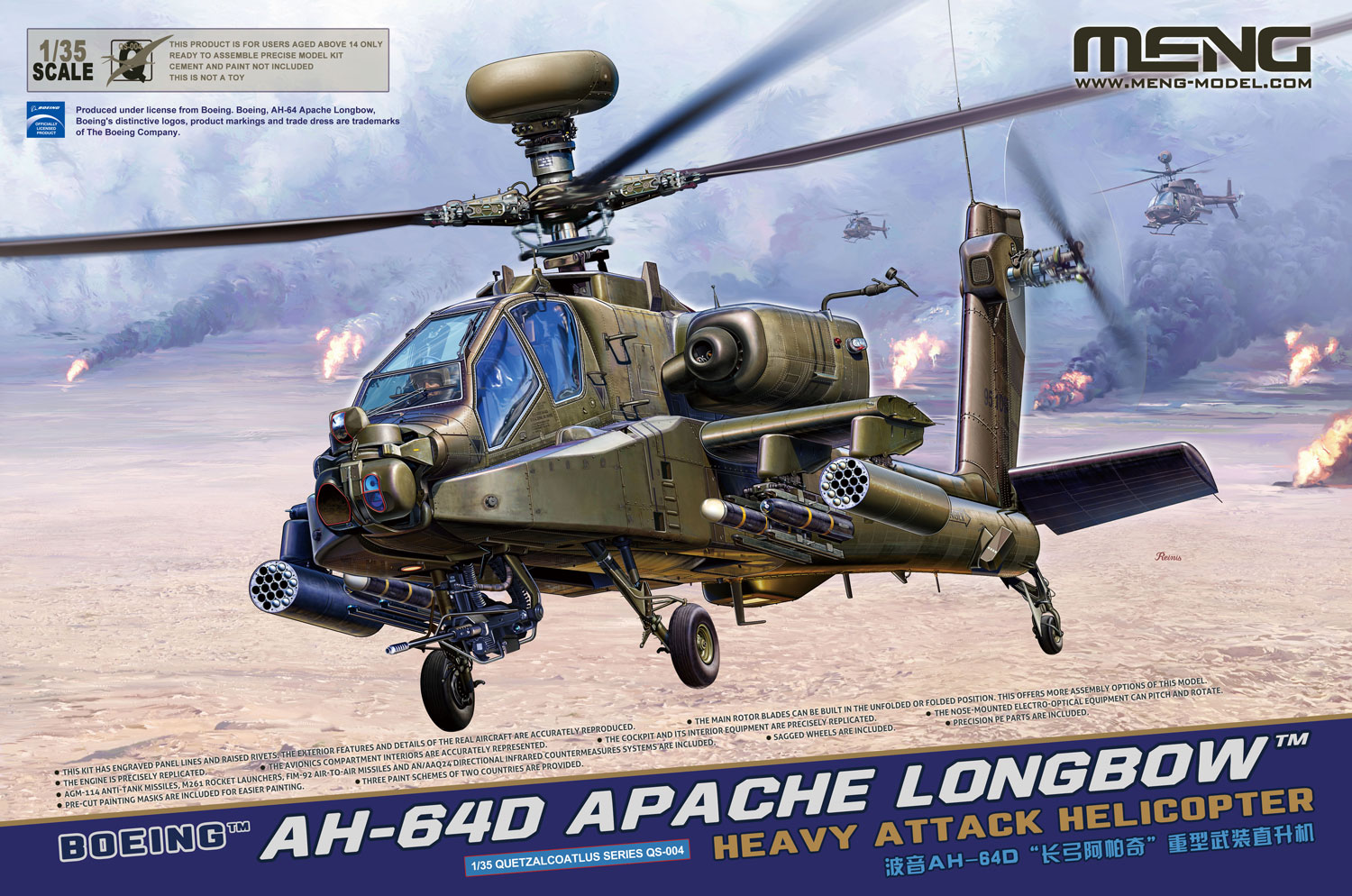 This latest MENG QS-004 1/35 Boeing AH-64D Apache Longbow Heavy Attack Helicopter plastic model kit is a product officially licensed by The Boeing Company. The assembled model will be 504mm long, 425mm wide and 157mm high. This kit includes pre-cut precision PE parts, painting masks, and three paint schemes. Now, let's check the details.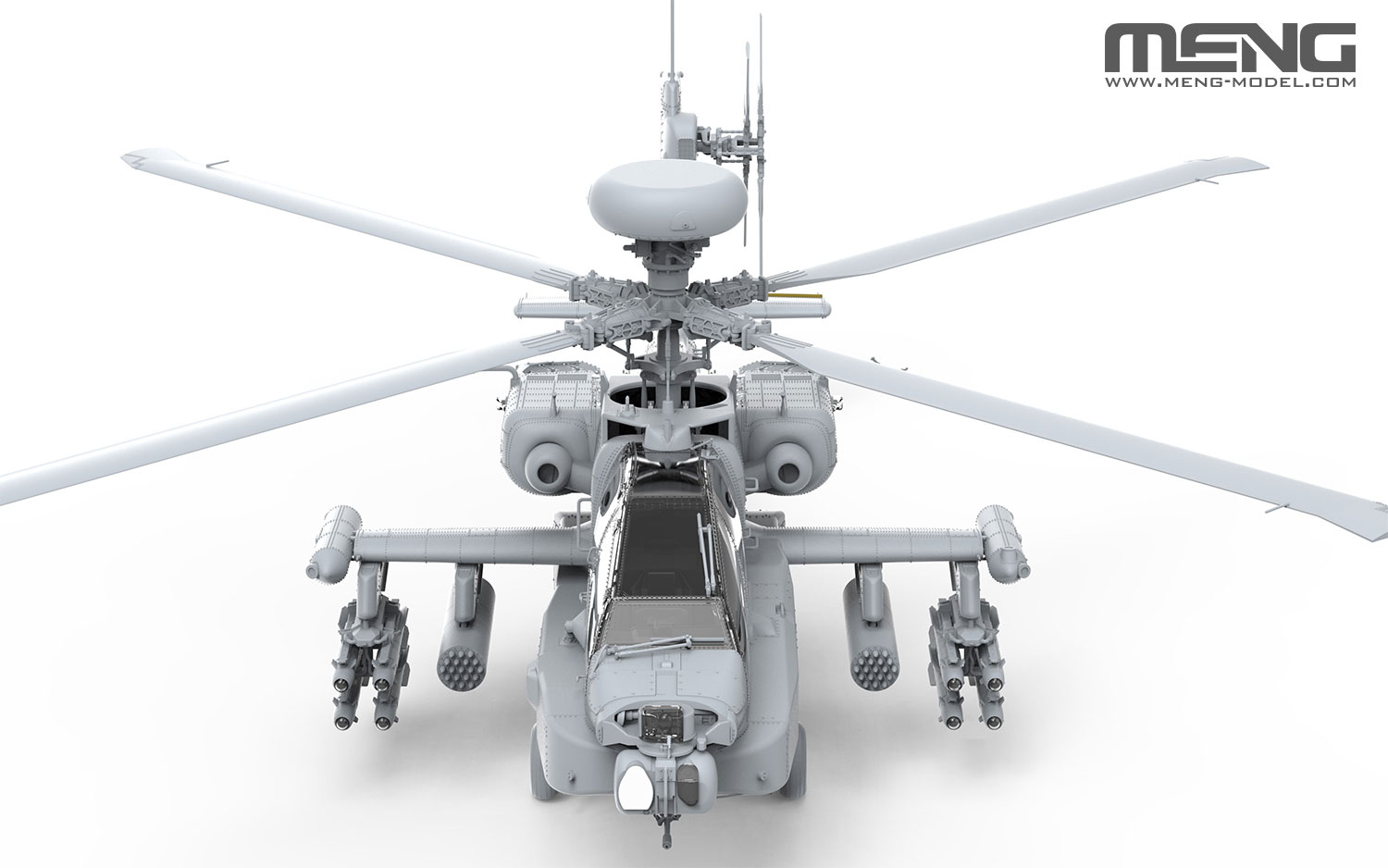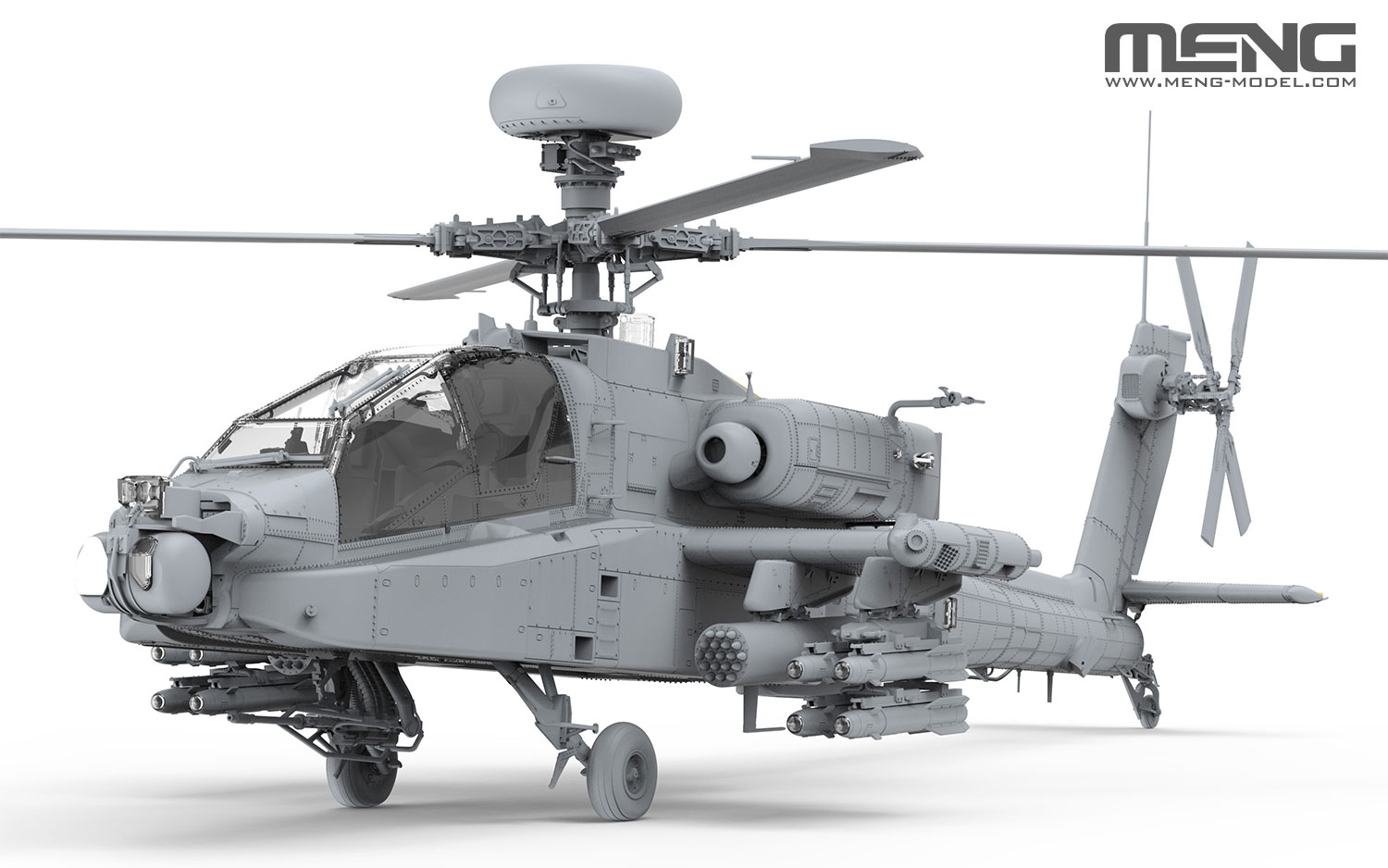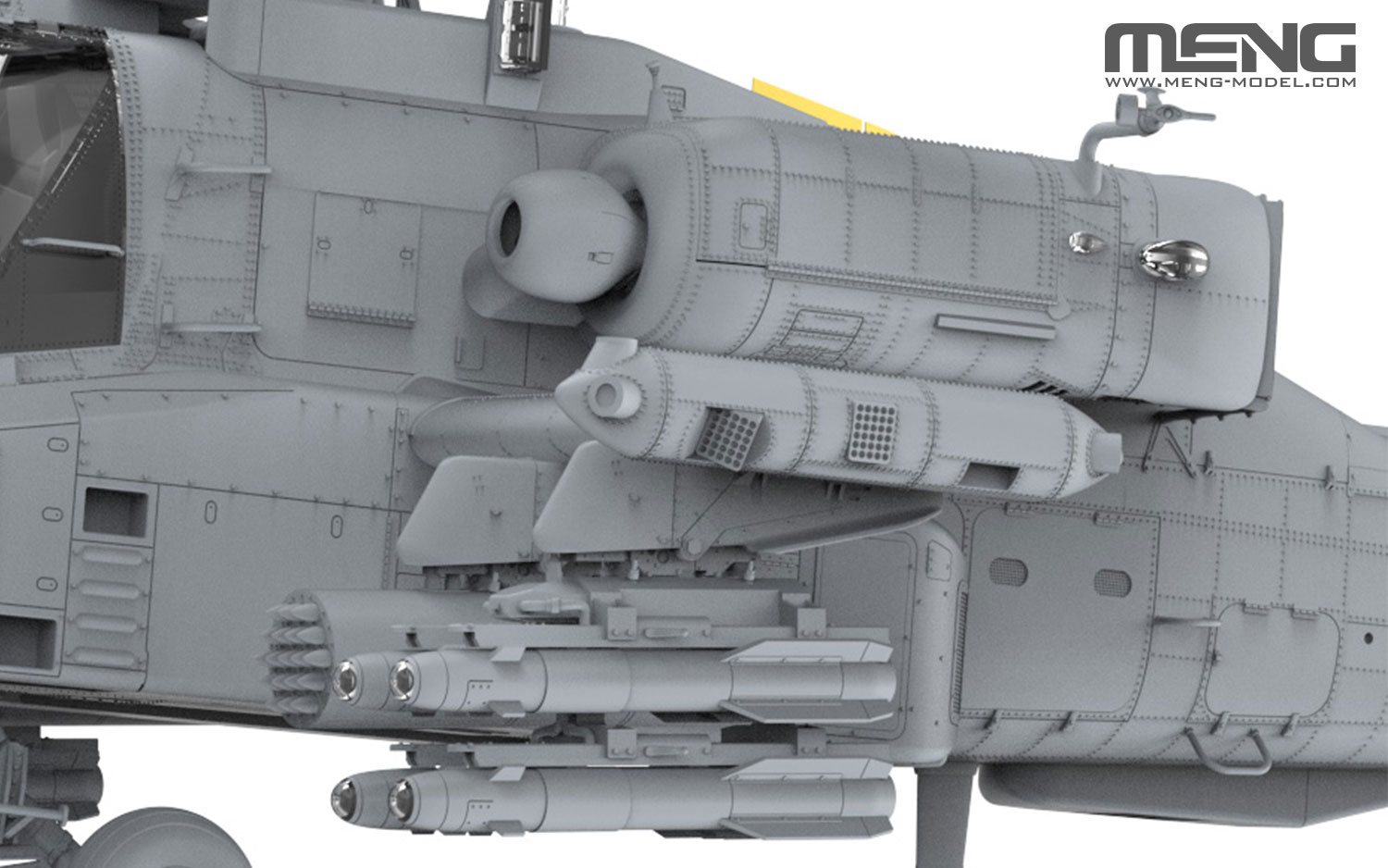 This kit has engraved panel lines and raised rivets. The exterior features and details of the real aircraft are accurately reproduced.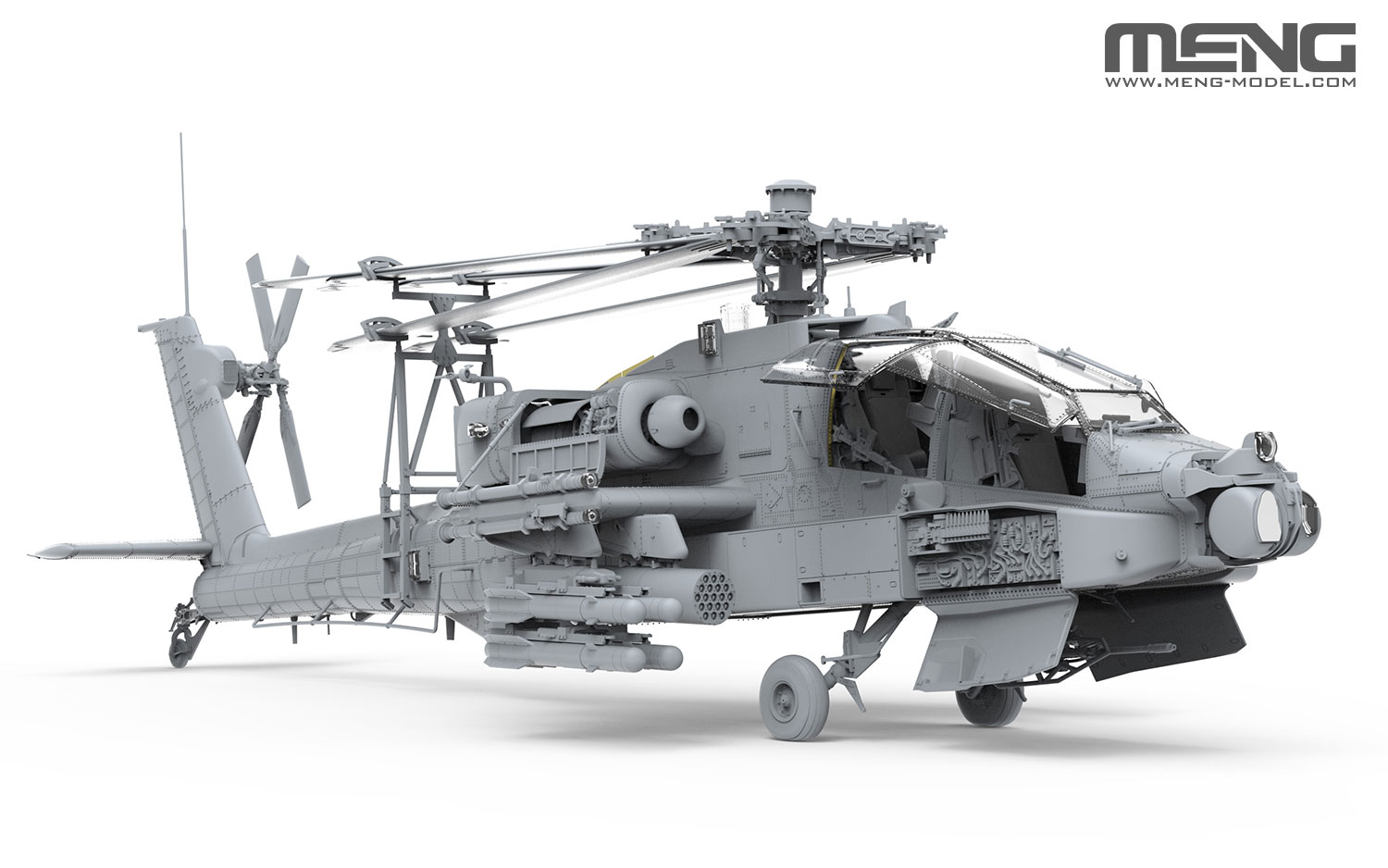 The main rotor blades can be built in the unfolded or folded position. This offers more assembly options of this model.
Details like the dorsal air flow deflectors are represented by fine PE parts.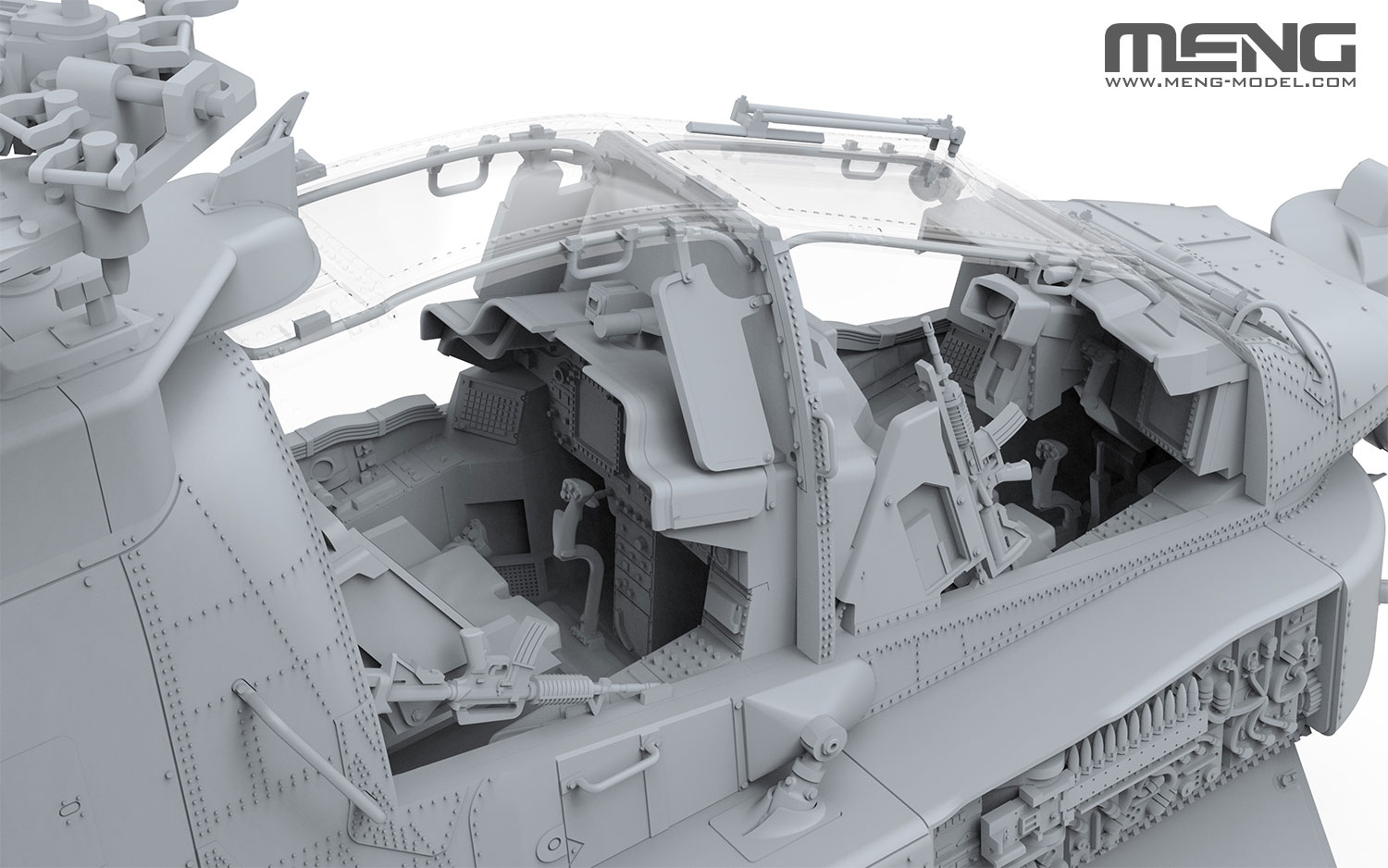 The cockpit and its interior equipment are precisely replicated.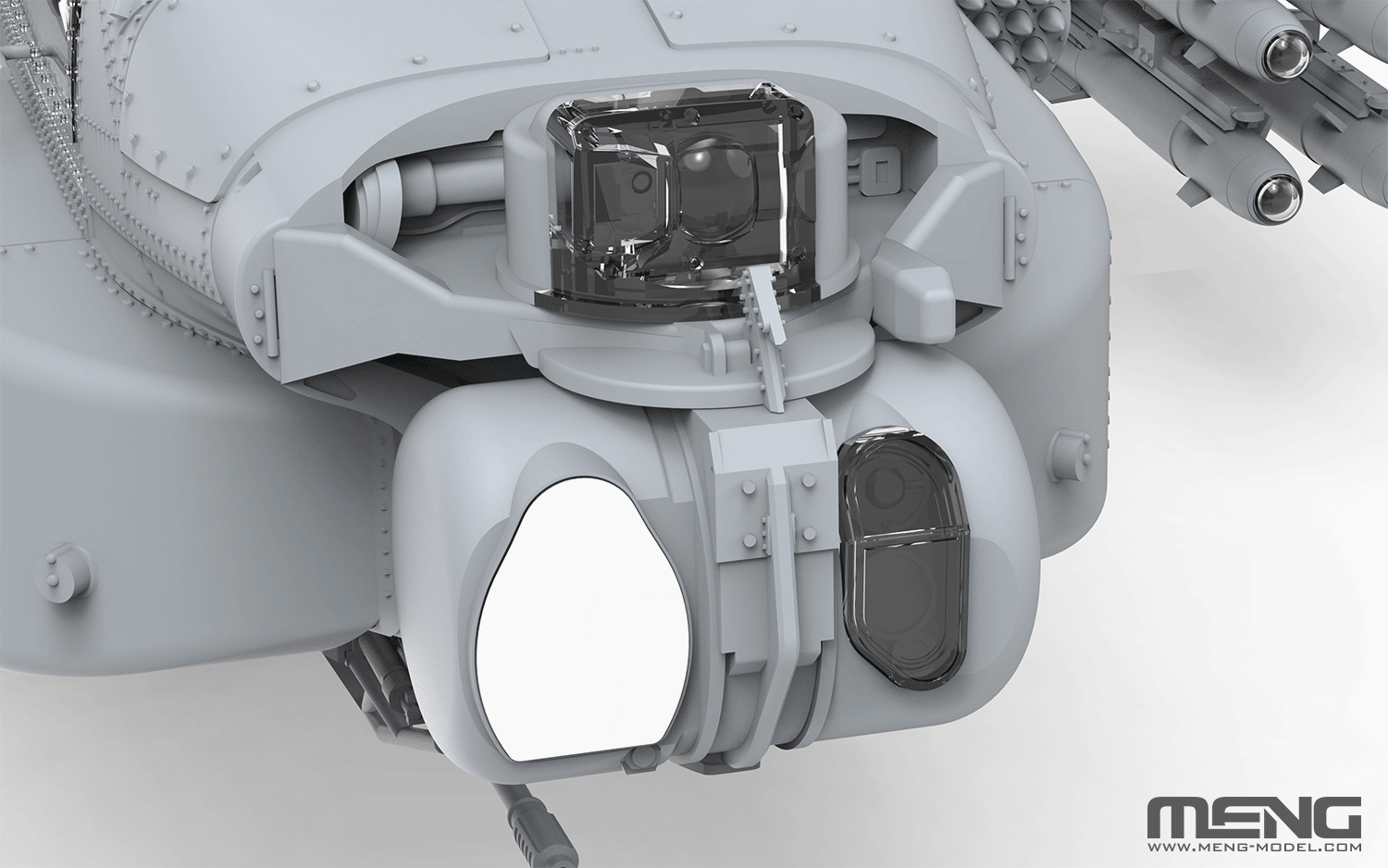 The nose-mounted electro-optical equipment can pitch and rotate.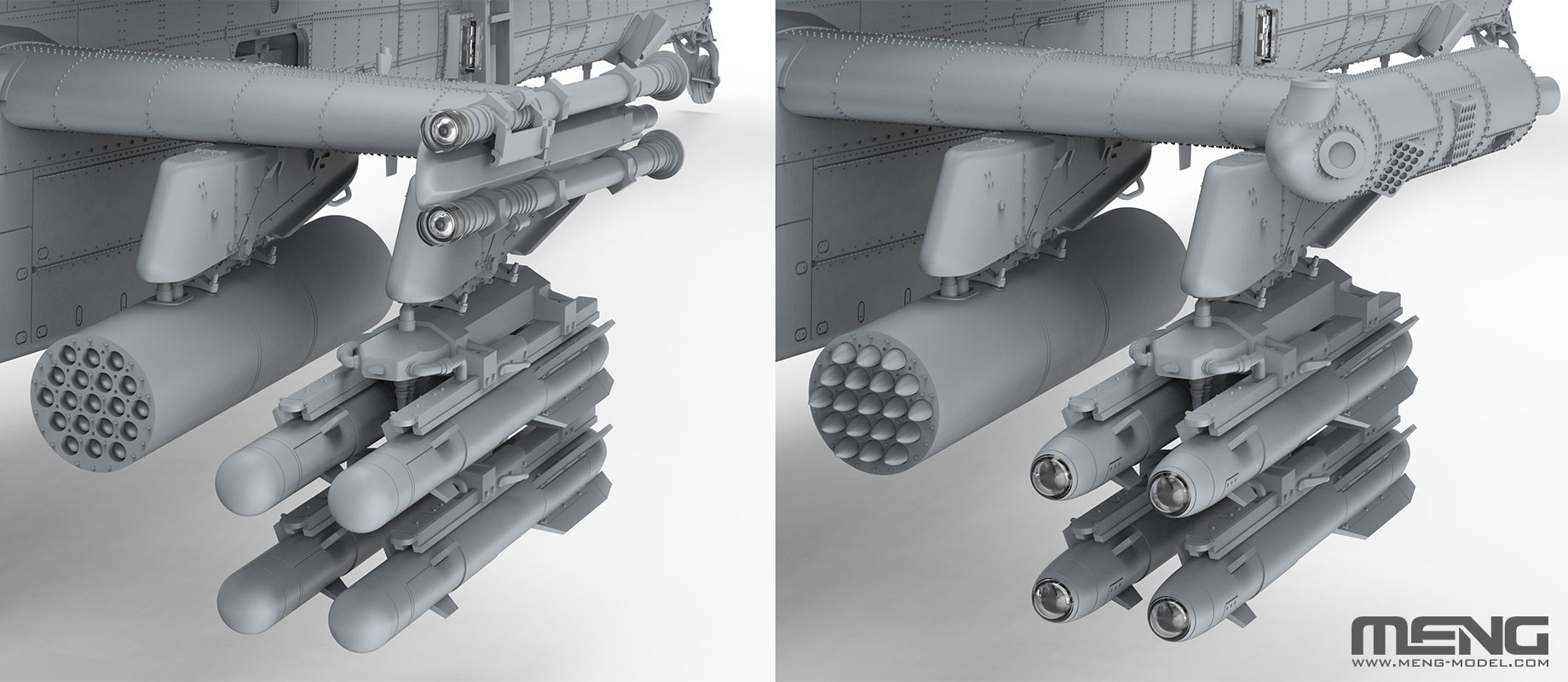 AGM-114 anti-tank missiles, M261 rocket launchers, FIM-92 air-to-air missiles and AN/AAQ24 Directional Infrared Countermeasures systems are included.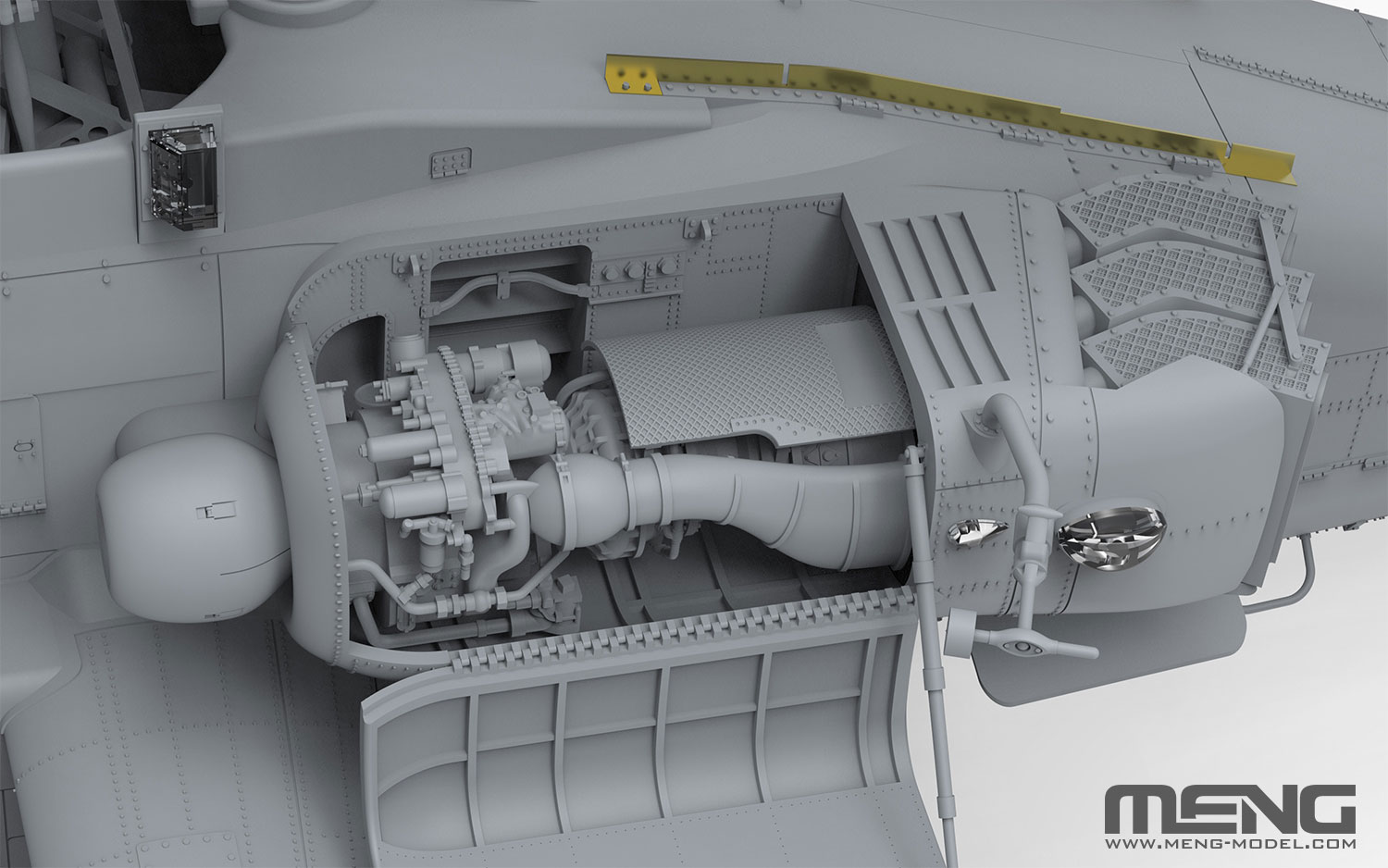 The engine is precisely replicated.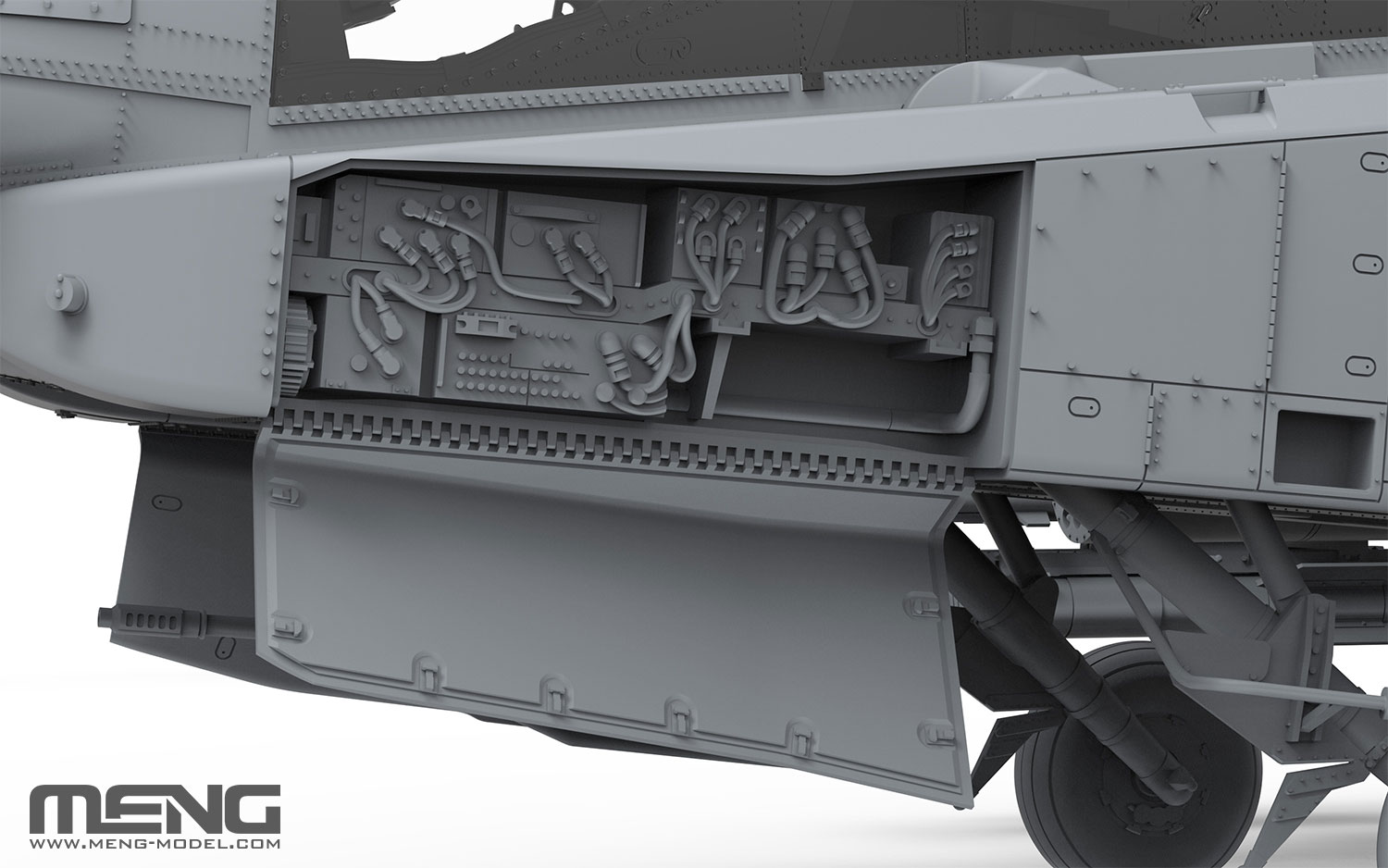 The avionics compartment interiors are accurately represented.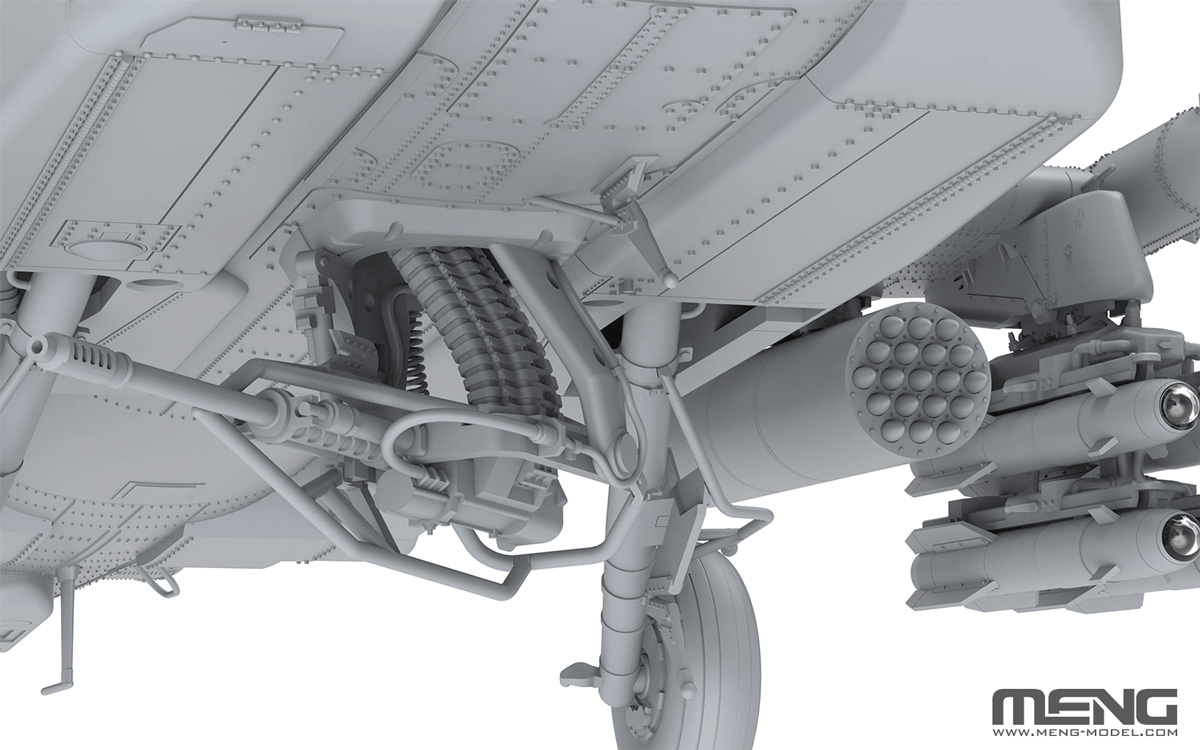 The machine gun can rotate as on the real helicopter.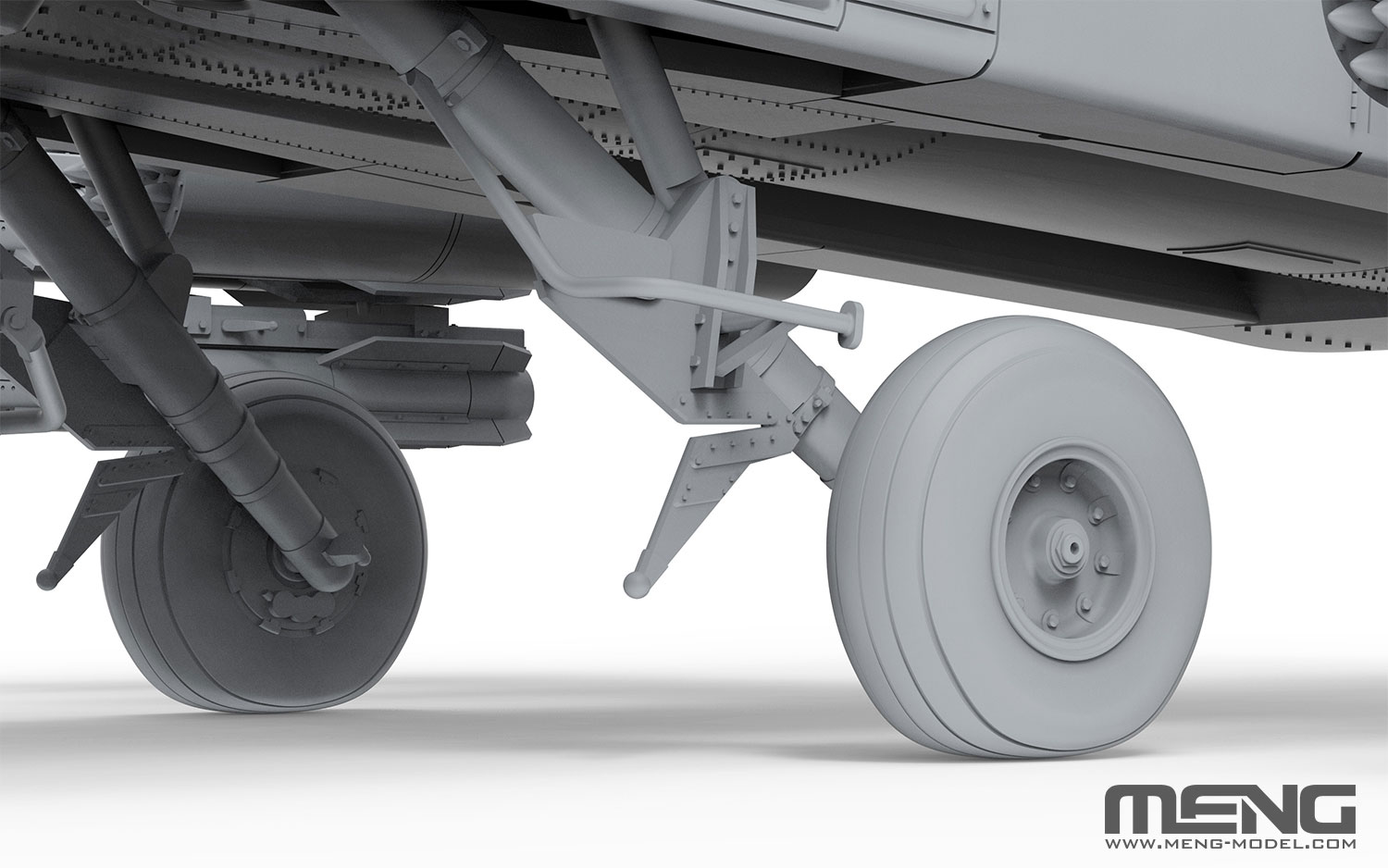 Sagged wheels are included.
QS-004 Boeing AH-64D Apache Longbow Heavy Attack Helicopter
Scale: 1/35
Thanks to its powerful performance, the Apache Longbow has demonstrated its outstanding capabilities in missions and won the name of tank killer. Don't you want to own a model of this famous attack helicopter?