Product News
Add This Legendary GT3 Car Model to Your Collection
GT3 category is the most mainstream GT racing category in the world. Many international races use GT3 race cars. The GT3 is second only to the strongest GTE category. GT3 cars must be based on mass production road car models, but there's no limit on engine displacement or arrangement. There are many legendary GT3 race cars, and the Audi R8 LMS GT3 2019 is one of the best among them.

The Audi R8 LMS GT3 2019 is a race car which made its debut at the 2018 Paris Motor Show. Based on the previous successful model that already won numerous victories, the Audi R8 LMS GT3 2019 receives improvements to the aerodynamics, brake cooling, the clutch and the transmission. Its 5.2L V10 naturally aspirated engine could generate up to 585 hp of output. The powerful engine is paired with an extremely lightweight body shell made of carbon fiber and aluminum. New manufacturing process increases the overall torsional stiffness, which improves the performance of the car in the corners. As one of the most successful GT3 cars ever built, this race car has been a frequent winner in many races.
This latest MENG 1/24 CS-006 Audi R8 LMS GT3 2019 is an Audi official licensed model kit. The finished car model will be 190mm long, 51mm wide and 83mm high. This kit includes stainless steel PE parts, safety belts made of special fabric material and pre-cut painting mask stickers. Let's have a close look at the details.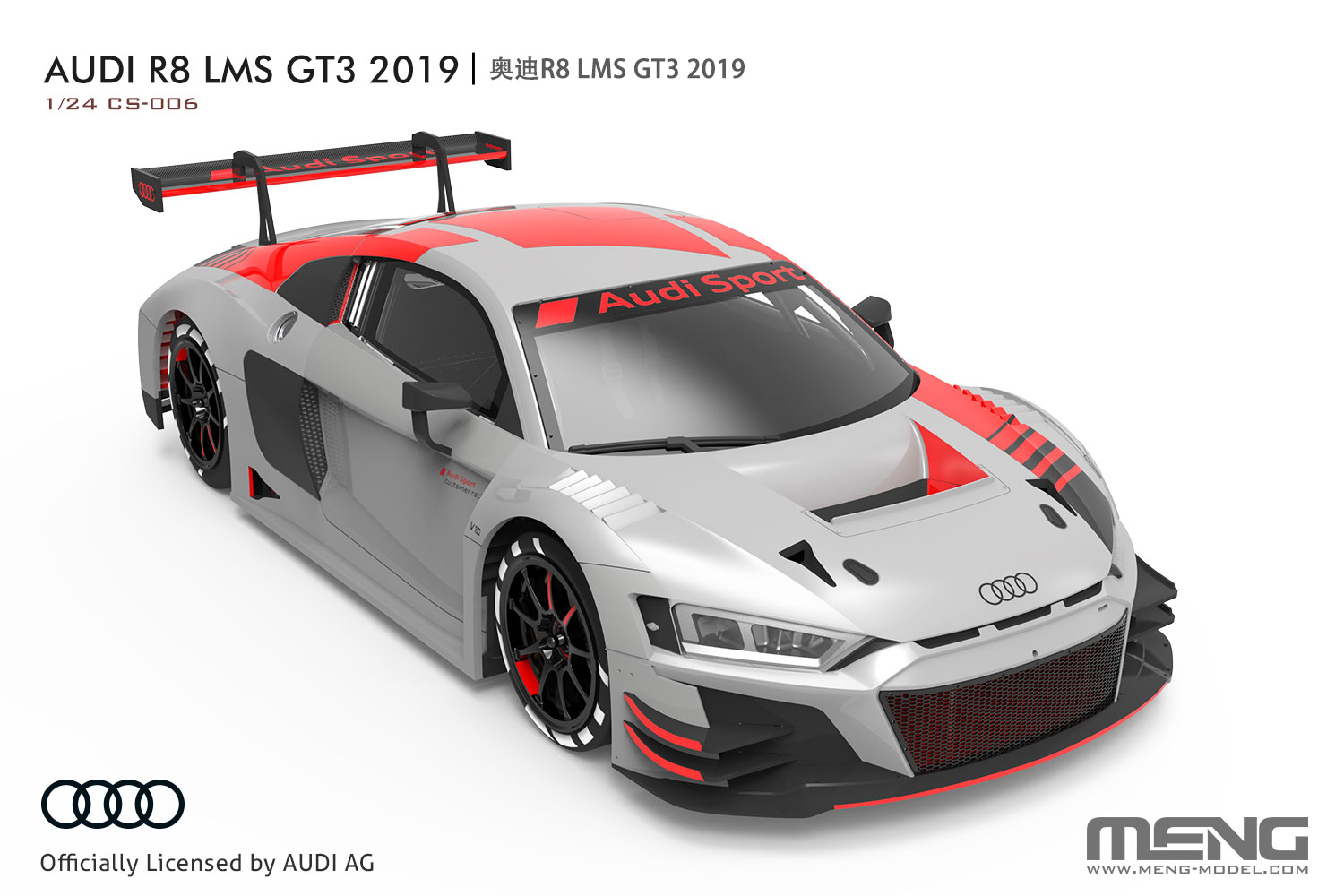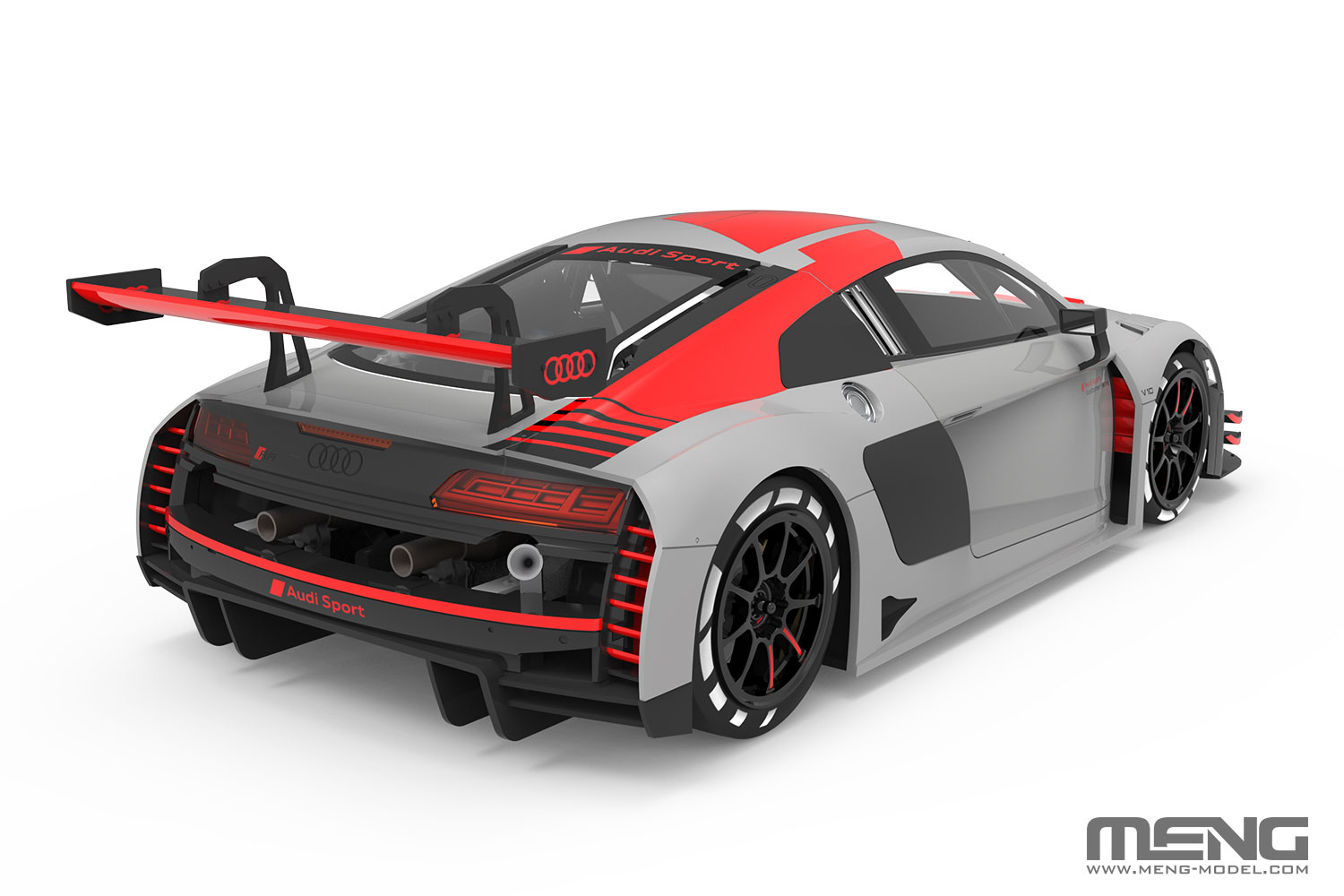 This kit accurately replicates the streamlined aerodynamic profile of the real vehicle.
(Painting and livery in the images are for reference only. Modelers need to paint the model during the assembly process. Same for pictures below.)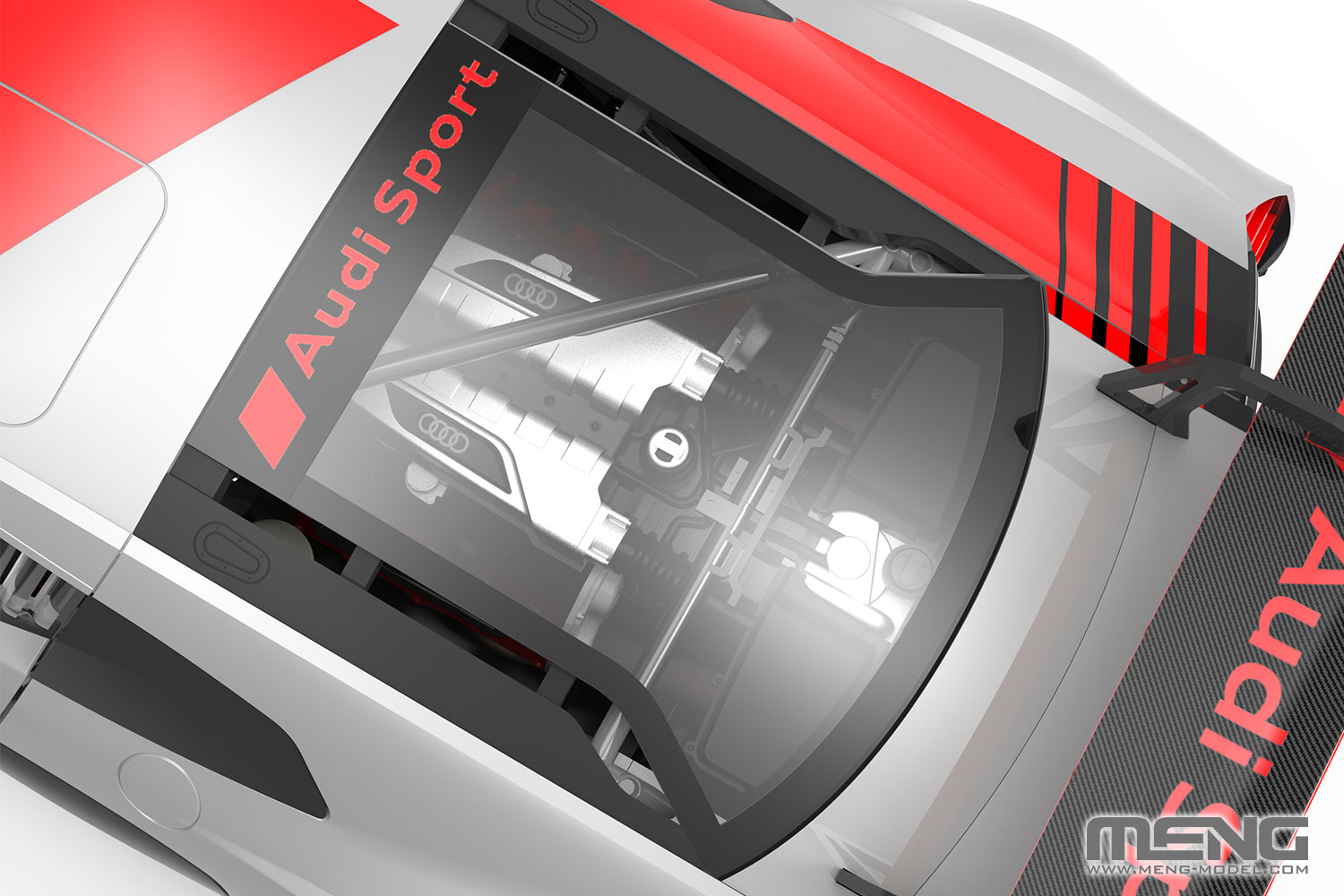 The engine hood is represented by a transparent part. The internal structure is clearly visible.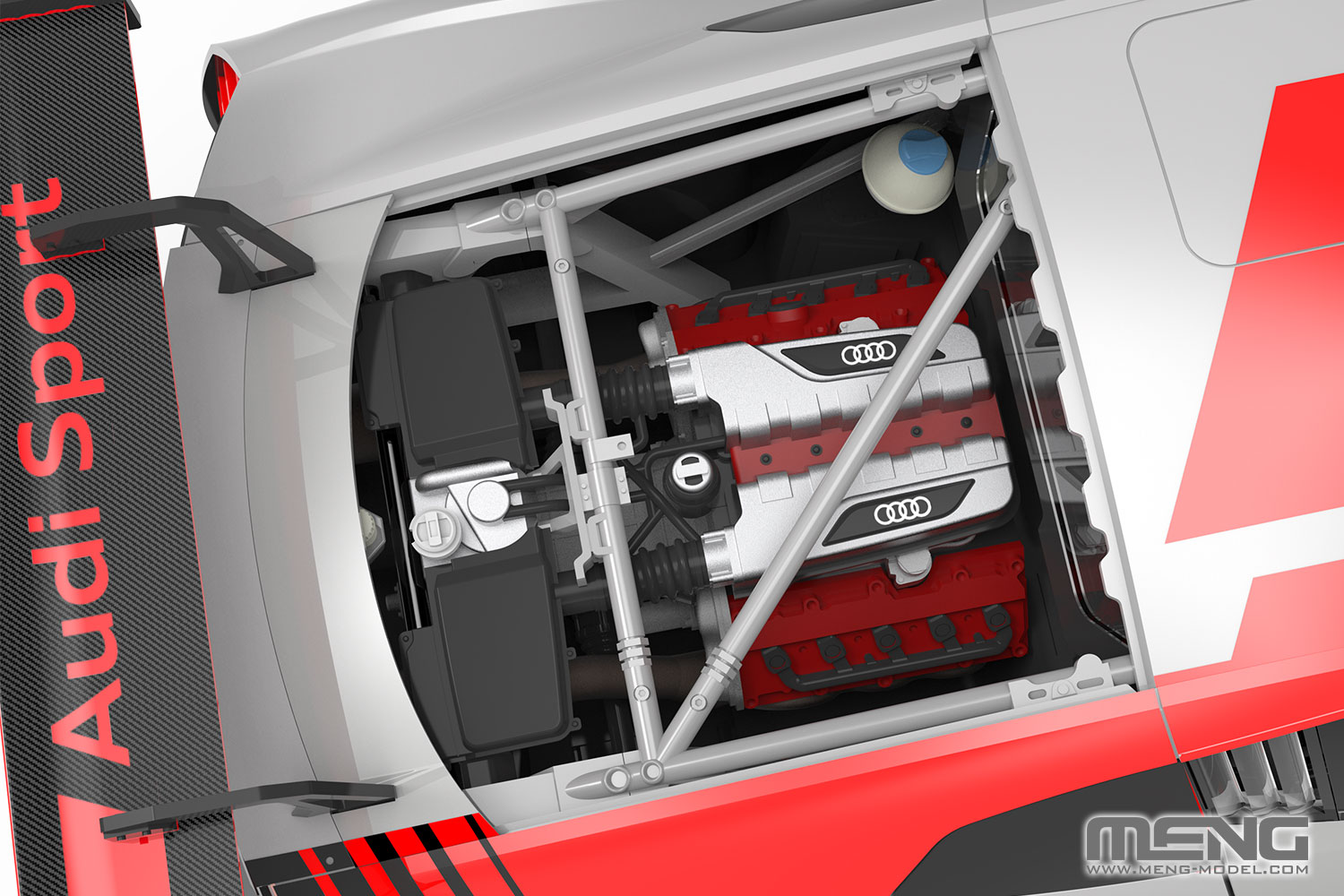 The engine hood is removable to show the exquisite and powerful V10 engine.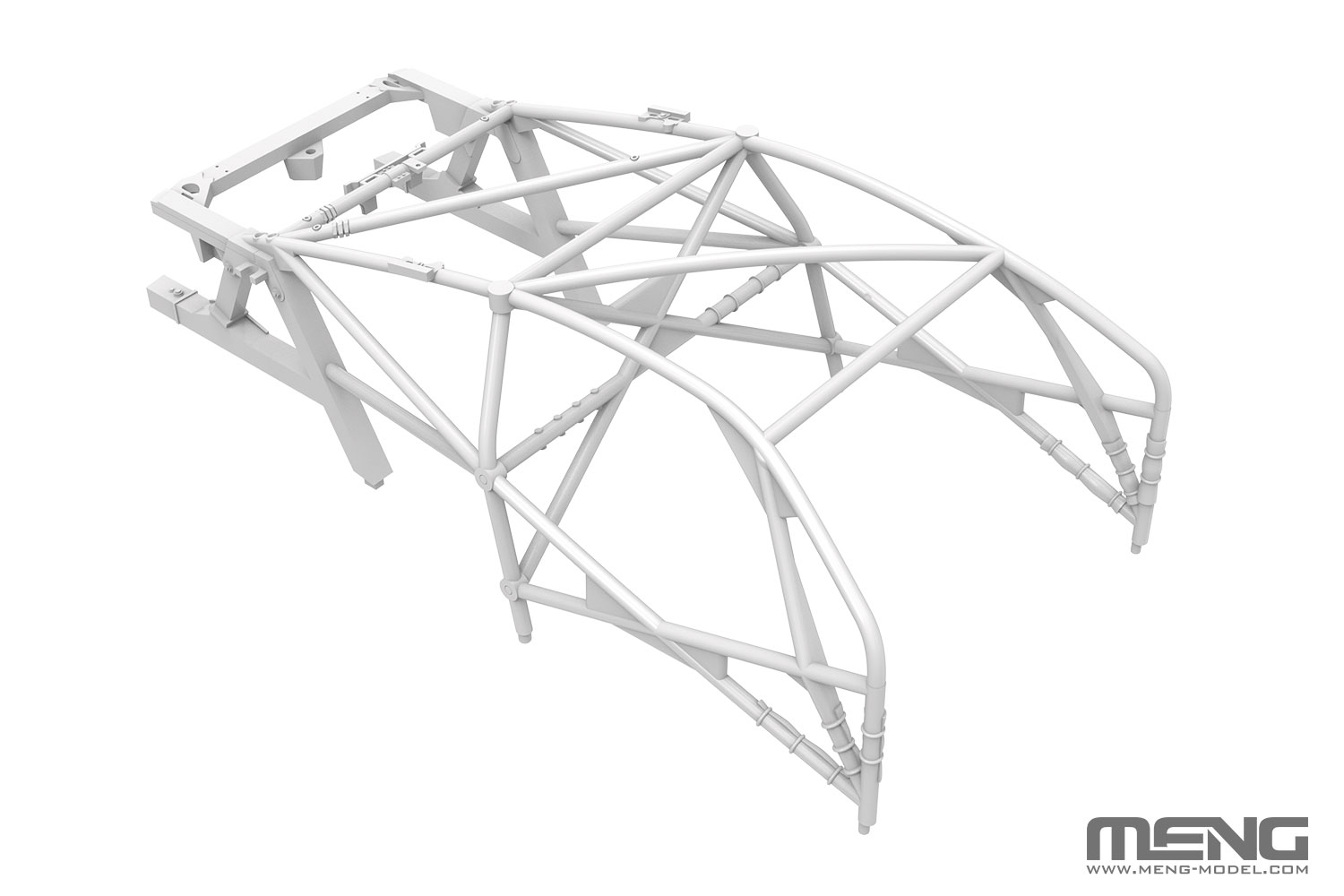 The roll cage is excellent reproduced.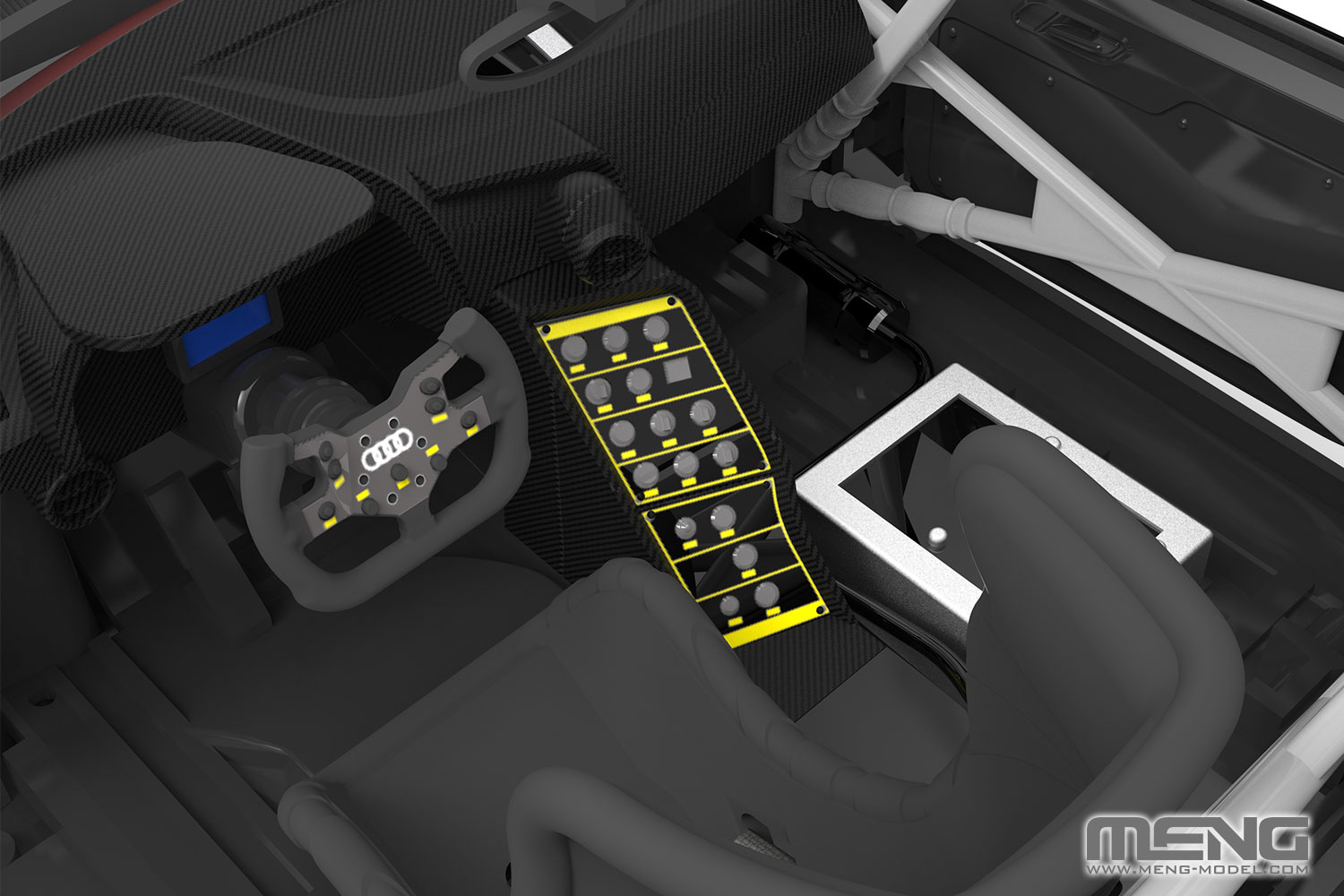 The cockpit interiors are precisely reproduced.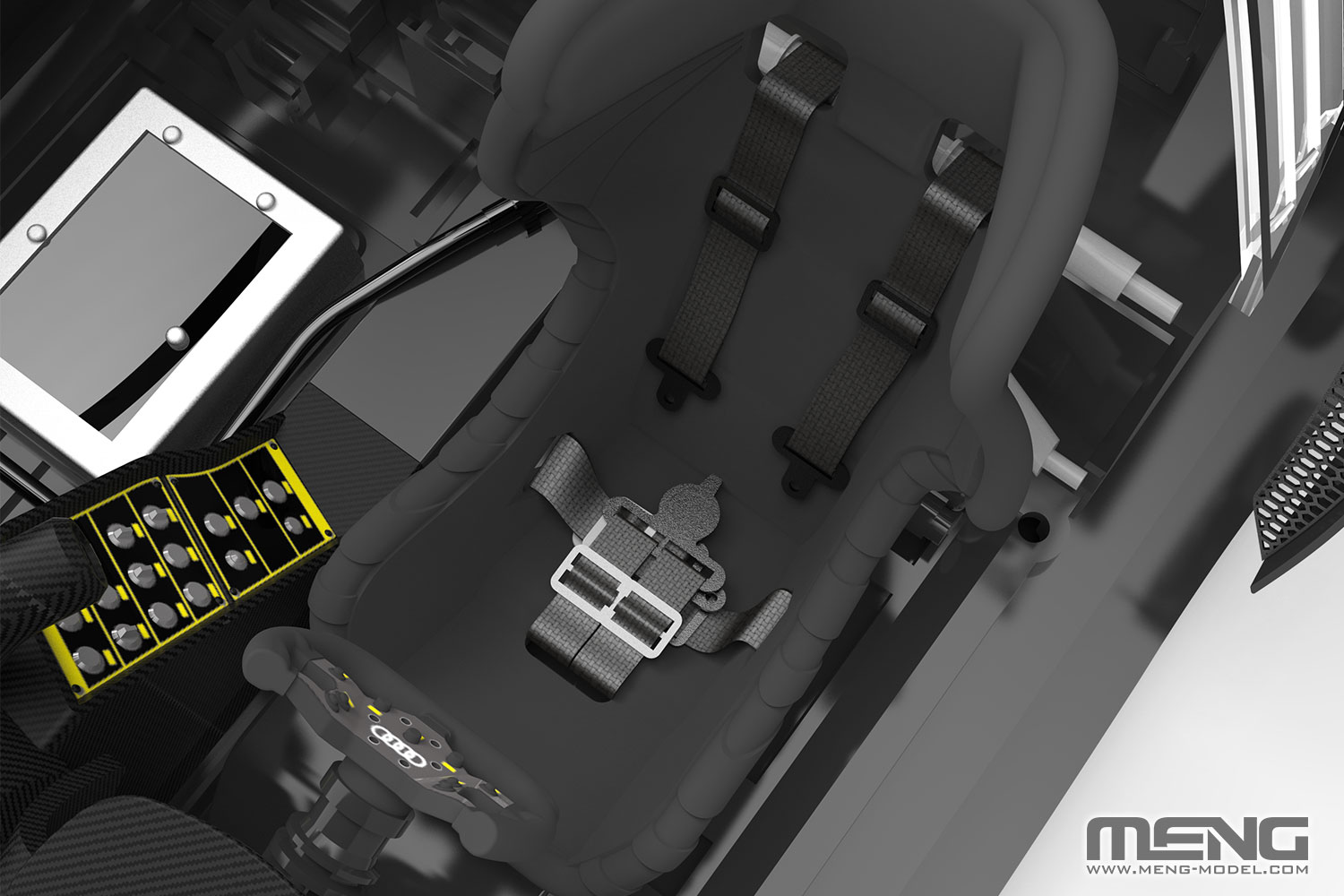 The safety belts made of special fabric material and buckles made of PE parts are not only realistic, but also easy to assemble.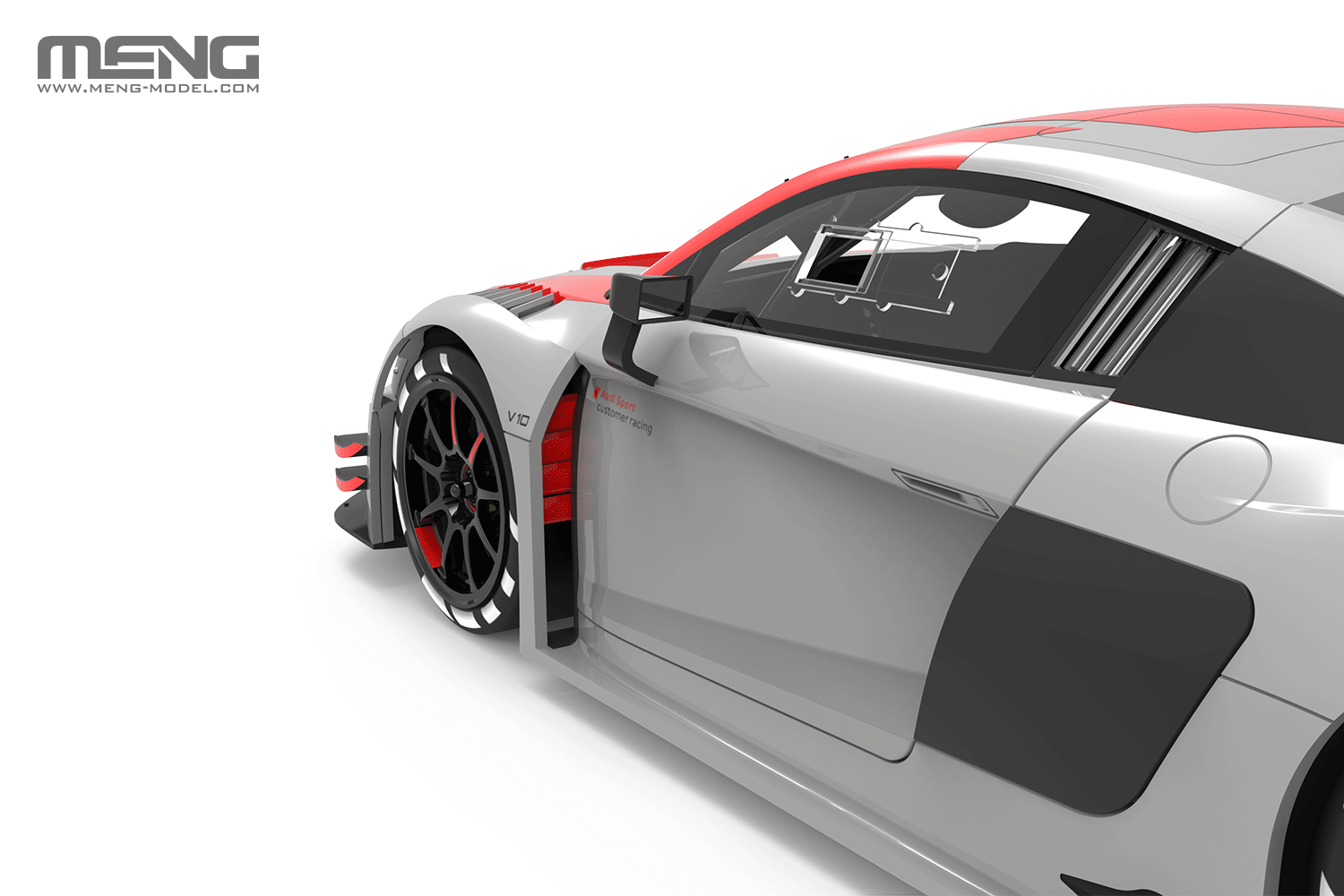 The doors are openable.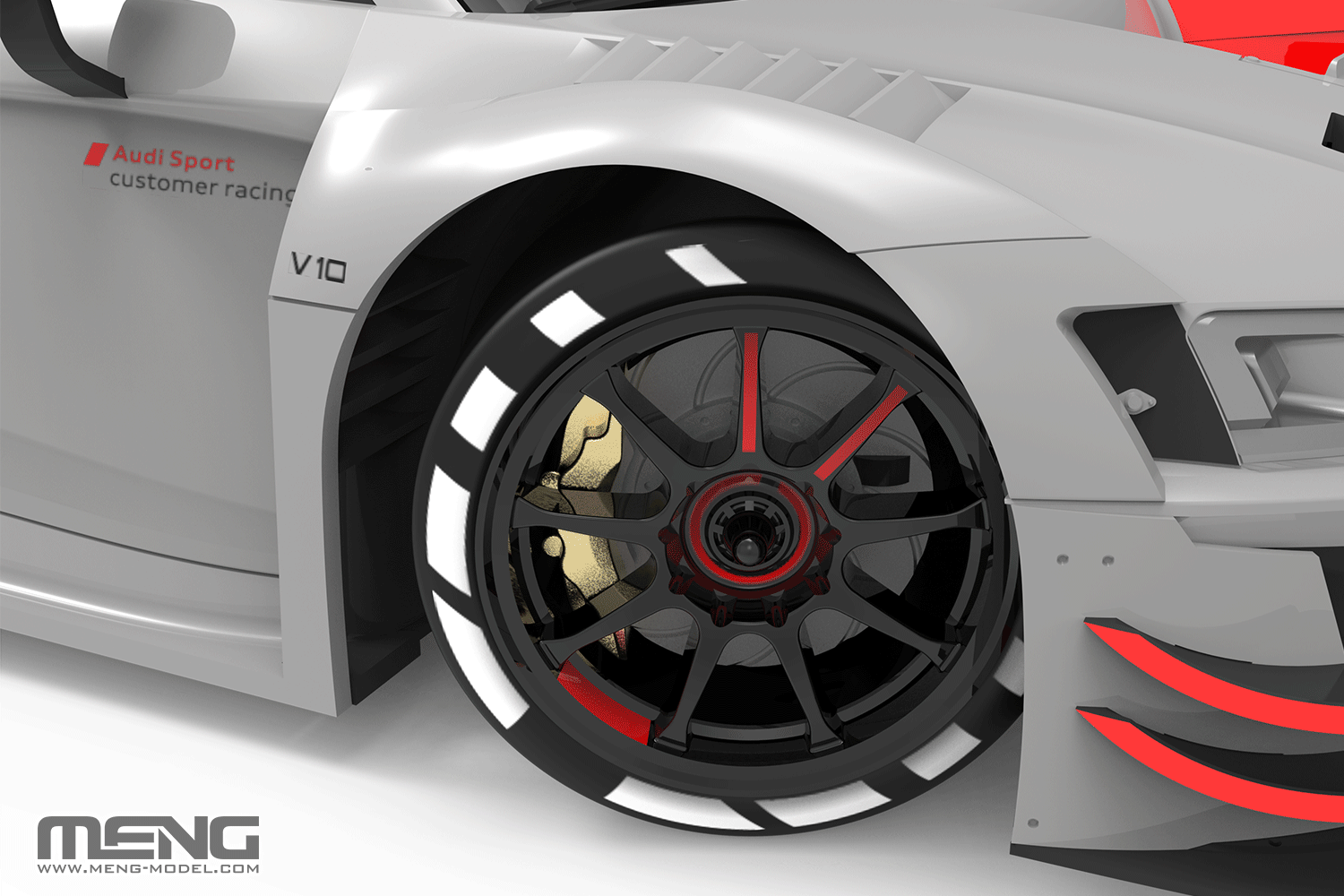 Front wheels are turnable in linkage.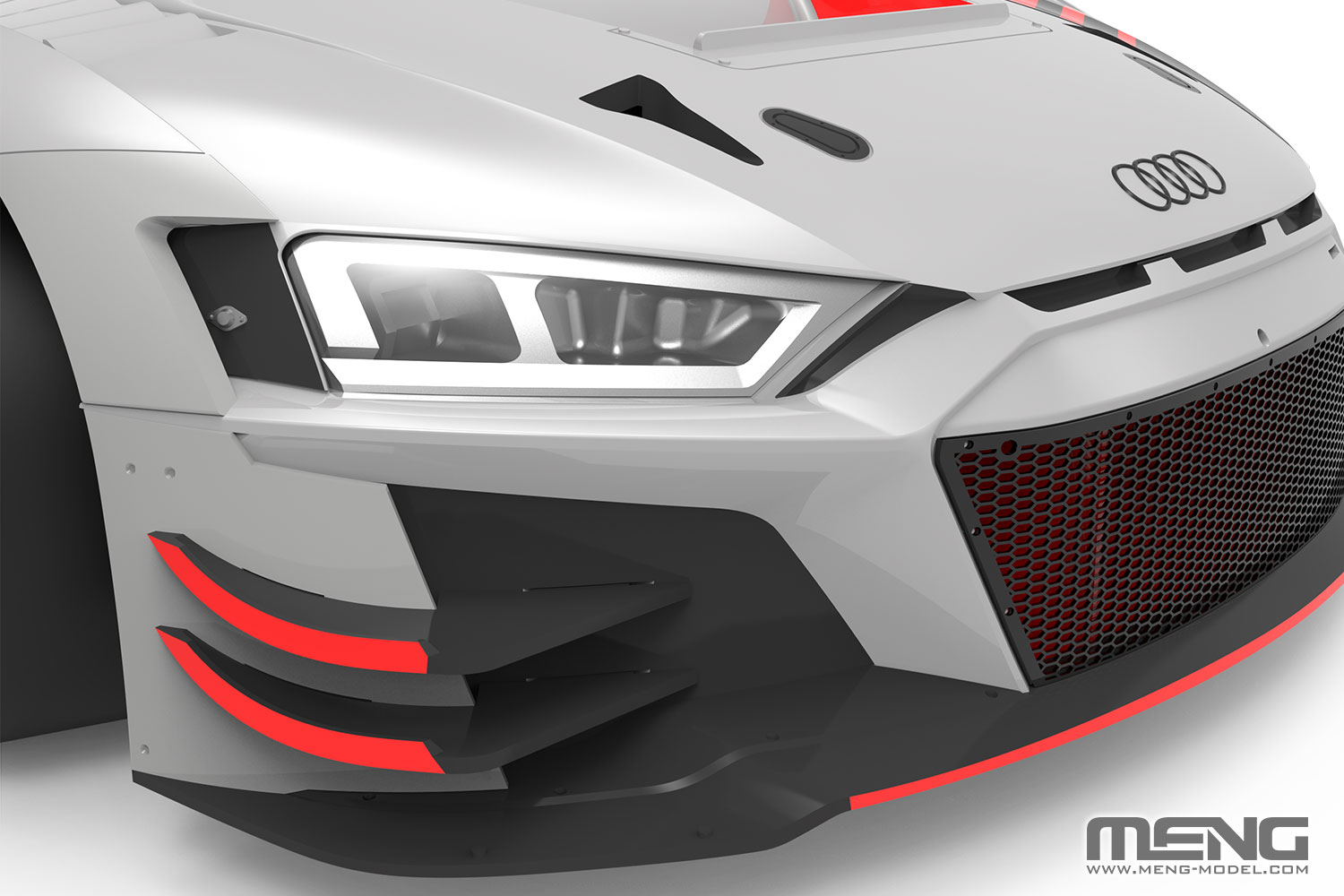 All light covers are represented by transparent parts, and the internal structures are also finely reproduced.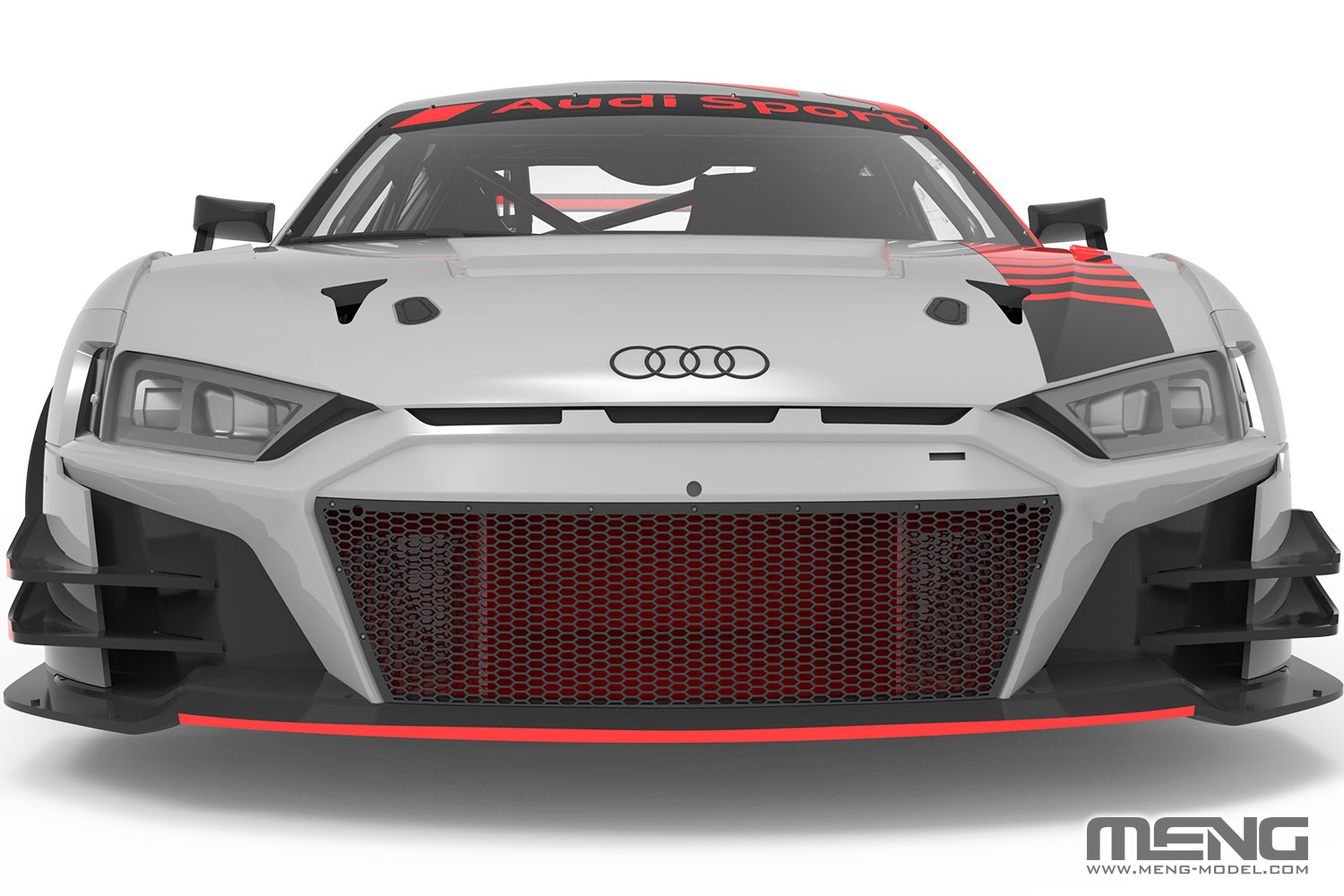 The front of the model features embossed Audi rings. A metallic looking sticker is also included for option.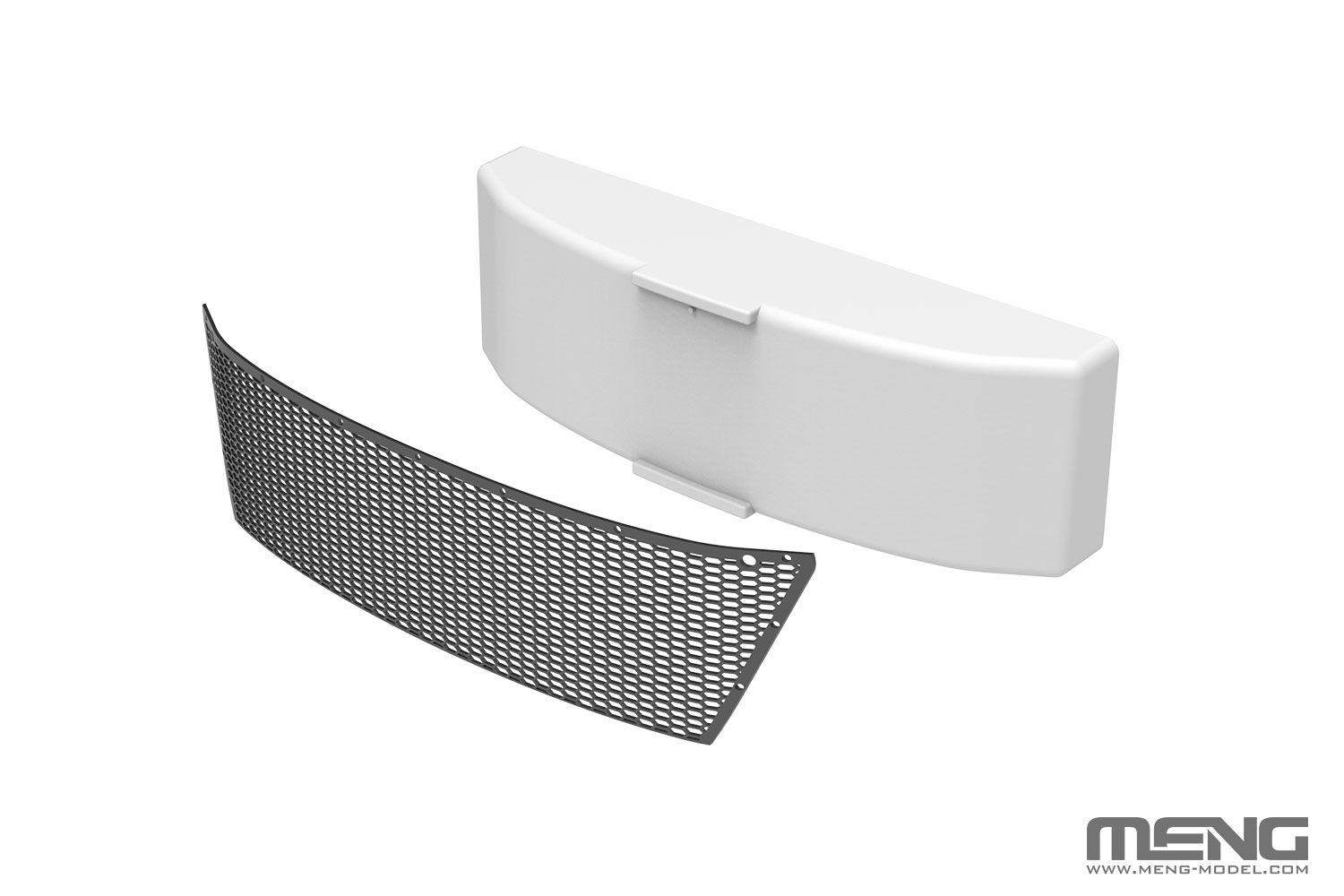 The front air intake screen is replicated by a precision photo-etched part. A shaping tool is provided for easier shaping of the part.
CS-006 Audi R8 LMS GT3 2019
Scale: 1/24
Available in: October 2023
The Audi R8 series, which was introduced in 2006, has created its own era of legends. It has attracted numerous people with its avant-garde appearance, powerful engine and advanced technology. Now, you can add this Audi R8 LMS GT3 2019 model to your collection.